Maharashtra government has new plan to clear files quickly
Updated on Feb 17, 2018 01:09 AM IST
The Maharashtra government has decided to implement the system to increase its efficiency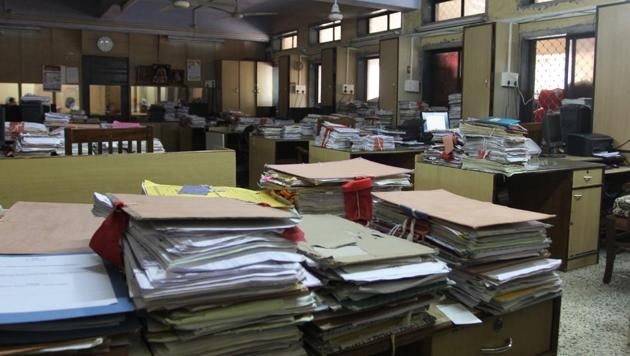 To make the administration citizen-friendly and attend to grievances quickly, the Maharashtra government has decided to adopt a "zero pendency, daily disposal" of files in all government and semi-government offices in the state.
Such a system, in which files are classified and cleared within a stipulated time frame, was successfully implemented in the Pune divisional commissioner's office.
The state government, which issued a government resolution (GR) on Thursday, has decided to implement the idea to increase its efficiency. This system will also be adopted at record sections and divisional, district and taluka-level offices from April 18.
According to the GR, the system will be implemented in two phases — proper classification of documents and on-time disposal of applications. The files at taluka, sub-divisional, district, regional, and state-level offices must be cleared within seven days. If the offices need a report from the regional office, the file must be cleared in a month for taluka, within two months for a sub-divisional office, three months for a district level office, four months for regional offices, and five months for state-level offices.
The GR also stated that officials in Mantralaya would keep a time-slot of 2:30pm to 3:30pm for citizens to meet officials regarding their grievances.
In the past month, there has been a spate of suicides in and around the Mantralaya where the people who attempted to commit suicide claimed their pleas were not redressed. However, a senior bureaucrat dismissed any connection between it. "The exercise to implement the system was going on since three months. Even today, visitors can meet officials without appointment in the one-hour time slot," he said.
All departments have been asked to classify files and segregate them by importance. "Files 'A' are the most important, files 'B' are to be preserved for 30 years, files 'C' are to be preserved for 10 years and files 'D' for a year. This process will help all offices dispose of unwanted documents and files, which is what happened when the system was implemented in Pune," said a senior bureaucrat. The GR said the classification of files will be reviewed by the office head every week.
Close Story
Personalise your news feed. Follow trending topics