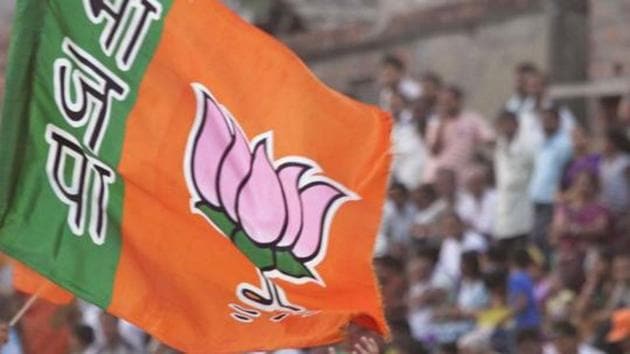 Maharashtra legislative council polls: Sena, BJP join hands, Congress-NCP alliance uncertain
BJP and Sena have announced three candidates each for the six seats.
Hindsutan Times | By Surendra Gangan and Swapnil Rawal
, Mumbai
UPDATED ON MAY 03, 2018 11:57 AM IST
Even though the Shiv Sena has declared that it will not contest the 2019 Lok Sabha and Assembly elections in alliance with the Bharatiya Janata Party (BJP), the two parties have joined hands for the upcoming state legislative council polls. Meanwhile, the Congress and the Nationalist Congress Party (NCP) are still uncertain regarding their alliance in the polls, despite having announced to fight all forthcoming elections together.
BJP and Sena have announced three candidates each for the six seats, to be elected from corporators and rural local bodies in 13 districts, on May 21.
Former minister of state Suresh Dhas from Osmanabad-Latur-Beed, minister of state for public works department Pravin Pote Patil from Amravati, and Ramdas Ambatkar from Wardha-Chandrapur-Gadchiroli constituencies are the BJP candidates.
Shiv Sena has announced Narendra Darade from Nashik, Rajiv Sable from Raigad-Ratnagiri-Sindhudurg, and Vipul Bajoria from Parbhani-Hingoli constituencies.
The last day for filing the nomination is May 3.
The NCP announced Ramesh Karad from Osmanabad-Beed-Latur candidate and Shivaji Sahane from Nashik, triggering differences with the Congress.
Ashok Chavan, chief of Congress's state unit, said that no alliance has materialised to date.
"We are in the position to announce candidates from all six seats, but NCP has announced a candidate from a seat held by us. It seems that it is not interested in joining hands," said a Congress leader.
According to an NCP leader, the party is ready to concede only two seats to Congress. The leader said that the Osmanabad-Beed-Latur was previously held by them, but later conceded to the Congress on the insistence of former chief minister, Vilasrao Deshmukh.
"There were preliminary talks between Pawar and Rahul Gandhi. We were told that Ashokji Gehlot will coordinate with us. We are waiting for their response. The further delay may affect the prospect of the victory of the candidates," said Nawab Malik, vice president of NCP.
Among the outgoing MLCs, NCP has 3, Congress 1 and BJP 2.
Close