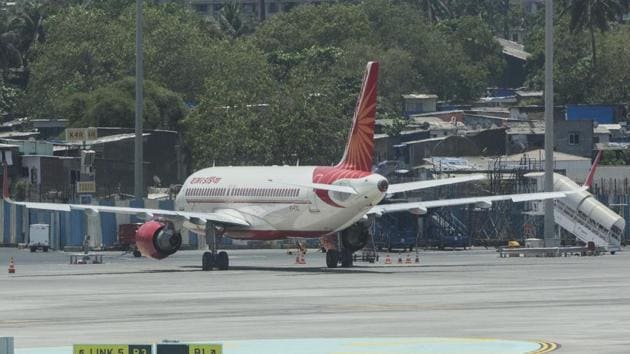 Maharashtra mulls freeze on flights, trains from Delhi as Covid-19 cases spike in Capital
Maharashtra chief secretary Sanjay Kumar said that the final decision has not been taken yet
Hindustan Times, Mumbai | By Surendra P Gangan and Aroosa Ahmed
, Mumbai
UPDATED ON NOV 21, 2020 12:13 AM IST
The Maharashtra government is considering halting flight operations and train services between cities, including Mumbai, in the state and Delhi owing to a sharp rise in Covid-19 cases in the national capital. Maharashtra chief secretary Sanjay Kumar said a final decision was yet to be taken on implementing the curbs. "We have been reviewing the situation. In the wake of surge in Covid-19 cases in Delhi, we need to take precautionary measures to ensure that Maharashtra is not affected. There are limited trains and flights operating between Delhi and Mumbai and other cities in Maharashtra. The decision to either curtail them further or stop them entirely will be taken in due course," said Kumar.
The issue was discussed at a recent review meeting, convened by Kumar, and the state government, according to officials, is also deliberating measures to ensure the infection does not spread through people entering Maharashtra from other cities and states that have high cases.
Maharashtra government officials, however, said implementing a completing ban on flights and trains between Mumbai and Delhi will be difficult. "Central government will not concede to our proposal of entirely banning flights between Mumbai and Delhi, which is the busiest route in India. Even in May, when we had tried to push the resumption of flight services [between the two cities] by a few weeks, the Centre was firm on starting it immediately. In such a scenario, we will have to go for stricter screening of passengers at airports if we are not allowed to completely stop operations," said a state government official, on condition of anonymity.
Also Read: Covid-19 patients may be most infectious during first week after symptom onset: Study
.
"The policy will have to be uniform for the state and it cannot be only for Mumbai. The final decision is expected after a meeting with chief minister Uddhav Thackeray."
Another official, on condition of anonymity, said trains not only originating from Delhi, but also passing through the national capital, will have to be stopped. He said it could be a tough task as it could halt travel from many other states in north India.
The railway ministry, meanwhile, clarified that no decision had been taken regarding cancellation of trains on the Mumbai-Delhi route. "There have been reports in sections of media today about cancellation of certain trains on Delhi-Mumbai sector. It may be clarified that Railways has not taken any decision regarding cancellation of trains on Mumbai-Delhi sector," the ministry tweeted on Friday.
Railway officials, however, said that as earlier the West Bengal government had restricted movement of trains from places with high coronavirus cases, the Maharashtra government can do the same. "The decision will be taken by the railway ministry on the operation of trains between both the cities, but the Maharashtra government can propose on cancellations. Earlier, the West Bengal government had done the same, which included trains from Maharashtra," said a senior Western Railway official, who did not wish to be named.
.
Topics
Close