Medical services in 16 Maharashtra govt hospitals to cost more from January
Updated on Dec 22, 2017 10:12 AM IST
Officials said the hike in prices will help resolve shortage of funds to maintain infrastructure and equipment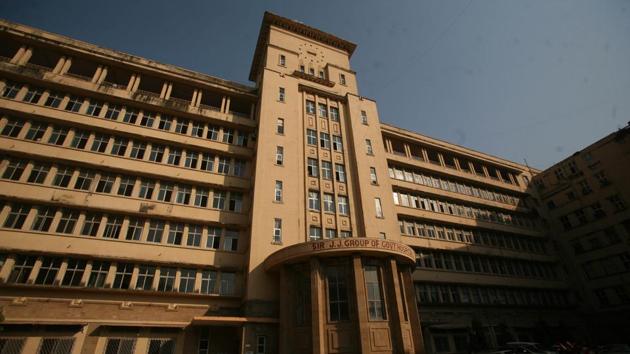 Hindustan Times |
, Mumbai
Sadaguru Pandit
From January, patients at 16 government medical colleges in the state will have to pay more for treatment. Officials from medical education department said while the hike in prices of medical services will help resolve shortage of funds in maintaining infrastructure and equipment, it will also address the issue of additional cost the medical colleges have been paying after implementation of Goods and Services Tax.
Officials said the cost of 32 surgeries, not included under Mahatma Phule Jan Aarogya Yojana — that provides free treatment to citizens with yellow or orange ration cards — has been revised. Cost of treatments offered under Centre's schemes and those to patients under senior citizen quota will not be revised.
"The price hike is taking place after eight years. During this period, the cost of medicines, equipment, their maintenance and services too have increased exponentially. Also, as per our calculations, 80% of our patients will be excluded from the price hikes owing to existing schemes," said Dr TP Lahane, joint director of Directorate of Medical Education and Research (DMER).
The cost of a copy of case papers has increased from Rs10 to Rs 20, which will be divided at 50:50 ratio between the state and central governments. "Earlier, behind every case paper, the state government used to get Rs3.75 and Rs6.25 was given to the Health Management Information System — a digital initiative under National Health Mission. But as the HMIS officials are asking for a raise of Rs4, we thought of increasing the costs to make some profit out of the Out Patient Department patients," said another state government official.
Sir JJ Hospital, Byculla, which has an OPD attendance of about 3,000 patients a day and income of Rs41 lakh a year, will be able to make more than Rs1 crore a year after the implementation of the revised rates.
Dr Lahane said the objective of the price hike is not to make profits, but to balance the expenditure in accordance with the new taxes and extra costs incurred for the services. "Compared to the prices of private hospitals, we provide quality treatment at 5% of what they charge. The funds will only help us keep offering quality treatment," he said.
Personalise your news feed. Follow trending topics