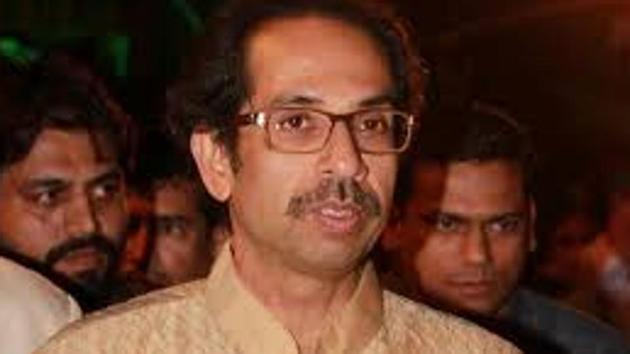 Modi can bring sea to Nagpur for oil refinery, mocks Sena chief Uddhav Thackeray
Thackeray reiterated that he will not enter into an alliance with the BJP
UPDATED ON MAY 07, 2018 10:20 AM IST
Despite a seat-sharing arrangement with his ally Bharatiya Janata Party (BJP) for the upcoming by-elections, Shiv Sena chief Uddhav Thackeray on Sunday took a dig at Prime Minister Narendra Modi, saying that he could bring the sea to Nagpur if the Nanar oil refinery project was moved there.
Thackeray was referring to chief minister Devendra Fadnavis' statement that the refinery at Nanar in Ratnagiri could be moved to Nagpur if the sea was brought there.
As the clamour grew louder against the project, Fadnavis had ruled out shifting the refinery to Vidarbha. "The project can be shifted to Vidarbha only if the sea can be brought here," he had said. Addressing the media in Nashik, Thackeray said, "If Modi snaps his fingers, there will be sea in Nagpur."
The proposed oil refinery project has become the latest flashpoint between the two allies as the Sena has vociferously opposed the mega project. The Sena leadership demanded the project be moved to Nagpur as farmers were opposing it.
State industries minister and senior Sena leader Subhash Desai had unilaterally cancelled the land acquisition notification for the project.
Last month, BJP legislator Ashish Deshmukh demanded that the project be set up in Vidarbha, on the lines of ones in Panipat, Bhatinda, Delhi, Guwahati, etc. Deshmukh, an MLA from Katol, met Thackeray and gave a detailed presentation. "Ashish has studied and made the presentation; there are about six to seven such projects in the country where there is no sea. They should study it… whether the project needs sea or not, it will not come up in Konkan as locals do not want it," Thackeray said.
Meanwhile, he reiterated that the Sena will not enter into an alliance with the BJP.
Close