Ministry eases coastal rules, makes it easier to regularise illegal structures in Mumbai
Mar 12, 2018 03:09 PM IST
Environmentalists have raised alarm over the amendment, say it will shift focus from demolition to regularisation of illegal constructions
An amendment to the Coastal Regulation Zone (CRZ) Notification, 2011 — brought into effect by the Union ministry on March 6 — makes it easier for builders and developers to regularise projects along coastal areas, even if they had failed to take prior permission.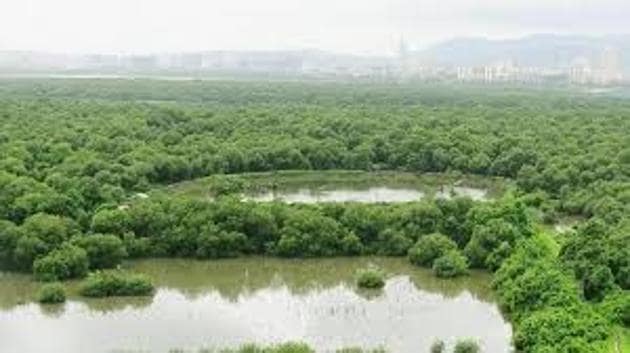 The notification by the Ministry of Environment, Forests and Climate Change (MoEFCC) made it possible to issue a post facto clearance (a request for sanction obtained for an action without prior permission) for permissible activities in coastal areas.
Environmentalists and lawyers have said that illegal constructions and violators stand to benefit from the new notification. There is little probability that illegal constructions would get demolished now and this provides an easy way out for violators, they said.
"All activities, which are otherwise permissible under the provisions of this notification, but have commenced construction without prior clearance, would be considered for regularisation only in such cases wherein the project applied for regularization in the specified time," says the notification.
Further, the notification adds, "the projects which are in violation of CRZ norms would not be regularised. Such cases where the constructions have commenced before the date of this notification without the requisite CRZ clearance, shall be considered only by MoEFCC, provided that the request for such regularisation is received in the said ministry by June 30, 2018."
It states that the specific recommendations regarding regularisation of such proposals shall be given by the concerned Coastal Zone Management Authority. While making the recommendations, it will also certify that there have been no violations of the CRZ regulations.
Environmental lawyers said just because an activity is permissible within CRZ areas, it does not always mean that the activity will get the permission.
"The amendment makes it easier for builders to regularise their projects on the CRZ, even if they don't have the requisite permissions. All that builders have to do is submit a declaration that states they need regularisation for a pre-constructed building. The ministry body will the assess if it causes problems scientifically. However, it will not be able to look into the technical dangers that the building poses as that would require evaluating the foundation's depth, quality of building matter, and environmental impact of the construction activities. Once the regularisation is complete, the building stands to be legal and no one can question it anymore," said Zaman Ali, an advocate practising in the Bombay High Court.
Ali added that post facto clearances destroy orderly development of any city.
"Such buildings now eligible to be regularised will, by way of this notification, primarily drive Maharashtra Coastal Zone Management Authority (MCZMA) to take a decision on regularisation than deconstruction. The foundation of this amendment is therefore against the spirit of environmental laws. Builders can take advantage of this by saying look we are in CRZ-II and we have constructed an eight floor building, now regularise it," said Ali.
"There may be areas which can get restored even today where 'permitted' construction without permissions may have come up, but this notification creates a bias to allow MCZMA process and regularise without a lot of considerations," he added.
Godfrey Pimenta, advocate said, "Post facto approval is a dangerous trend. The idea of having prior CRZ approval is to ensure that CRZ norms are not breached. Now, allowing post facto approval would effectively result in no fear of law. If one is caught flouting the law, then they can get away by simply paying penalty and getting the proposal regularised. This may be good for building projects, but for environmental issues it will be suicidal."
Stalin D, project director, NGO Vanashakti, said, "This is a mischievous way to allow violators to get away. Mumbai builders, developers and project proponents who have commenced work without permission and are in violation will benefit. The ministry of environment has become a regularisation and clearances ministry. This is also being done with an eye on the elections to generate illegal money to be used during the 2019 elections."
"Elections are approaching and it is time to start making money. No suggestions or objections were invited while issuing the notification. The MoEFCC has used its emergency powers to amend CRZ laws when there is absolutely no emergency. Extending the viability of CRZ clearance from five to seven years is counterproductive. CRZ notification was the first document from the central government that acknowledged climate change and sea level rise as early as 1988. But in 2018, they seem to have forgotten that such threats exist even more today. It is totally contrary as they are allowing more constructions to take place," said Debi Goenka, environmentalist and executive trustee of the Conservation Action Trust, petitioner in the Bombay HC matter from 2005 that brought better protection to mangrove trees in Maharashtra.
"Exciting news! Hindustan Times is now on WhatsApp Channels
Subscribe today by clicking the link and stay updated with the latest news!"
Click here!