More trouble for RJ Malishka: Now, BMC sends her notice for mosquito-breeding at Mumbai home
Updated on Jul 20, 2017 01:48 PM IST
Mumbai city news: According to officials, mosquitoes were found breeding in a routine survey at the RJ's 6th floor flat at sun-rise apartments in Pali Naka.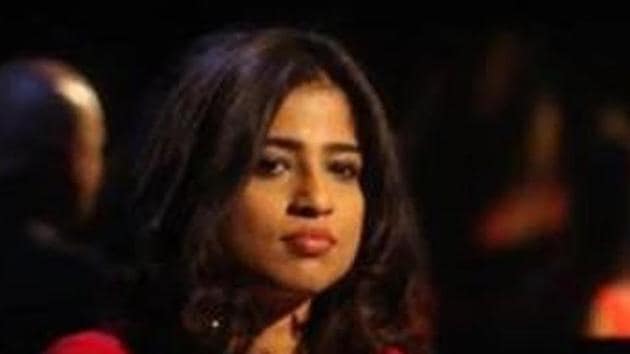 Radio jockey Malishka Mendonsa's video for a local FM channel mocking the BMC for its ill-preparedness this monsoon may have gone viral, but the civic body is not laughing.
The BMC issued a notice under section 381B of the Mumbai Municipal Corporation (MMC) Act to Malishka's mother Lily Mendosa for dengue breeding at her house in Bandra.
After the video, 'Mumbai tula BMC var bharosa nahi kay' (Mumbai, don't you trust BMC?) was released, the Shiv Sena had reacted bitterly with a leader of its youth wing urging the civic body to sue Malishka for defaming the civic body. On Tuesday, Sena corporator from Prabhadevi, Samadhan Sarvankar, also demanded the municipal commissioner file a Rs500-crore defamation suit against the FM channel for targeting the BMC.
Read more: RJ Malishka to Kapil Sharma: Celebrities who faced BMC's ire
Malishka, however, tweeted on Thursday saying, "Just wanna thank you for all your support.You guys are awesome Mumbai you are the best. Mala tujhyavar bharosa aahe." (sic)
According to officials, the breeding was found in a routine survey at the RJ's sixth floor flat at Sun-rise apartments at Pali Naka. According to the notice, aedes mosquitoes (dengue-transmitting mosquitoes) breeding was found in a clay bowl kept under a pot outside the door and indoor breeding was found in plant pots .
Read more: RJ Malishka in trouble? Yuva Sena leaders want BMC chief to file ₹500-crore suit against her
Civic officials, however, insisted that they did not know the house belonged to Malishka's mother. A statement issued from the municipal commissioner's office said, "The BMC carries out routine inspection to prevent the spread to vector-borne diseases like dengue and malaria. A similar exercise was carried out by the H/West ward office. Malishka's name is nowhere is any of the notices."
Sharad Ughade, ward officer of Bandra, said, "We had carried out a routine inspection in Bandra on Tuesday when the notice was issued."
The BMC can take legal action against the owners for breeding mosquitoes, sources said. Lily faces prosecution that may lead to a penalty ranging from Rs2,000 to Rs10,000.
Read: RJ Malishka hits back at BMC, tweets she has six more songs ready
Another flat owner in the same building was also served a notice on Tuesday, officials said. According to data, the BMC has issued 8,744 notices where mosquito breeding was spotted between January and July 15 this year. The civic body has also collected Rs20 lakh as penalty from residents in the same time period.
The BJP, however, slammed the Shiv Sena and the civic administration over the issue. Instead of sending a notice, the BMC should answer how it will improve the roads, said BJP corporators.
"This sort of behaviour is childish and stupid. There should be an inquiry on the official who issued this notice," said Manoj Kotak, group leader of the BJP in the BMC. Another BJP corporator Makarand Narvekar said Sena's style of hooliganism was spreading to officials also.