RJ Malishka in trouble? Yuva Sena leaders want BMC chief to file
₹

500-crore suit against her

Jul 20, 2017 01:49 PM IST
Mumbai city news: Two Yuva Sena leaders said 93.5 Red FM and Malishka were unfairly blaming the BMC for problems that are not under its jurisdiction
After a video by a local private FM channel poking fun at the Brihanmumbai Municipal Corporation (BMC) went viral on social media, two Yuva Sena members on Tuesday urged the municipal commissioner to file a Rs500-crore defamation suit against 93.5 Red FM.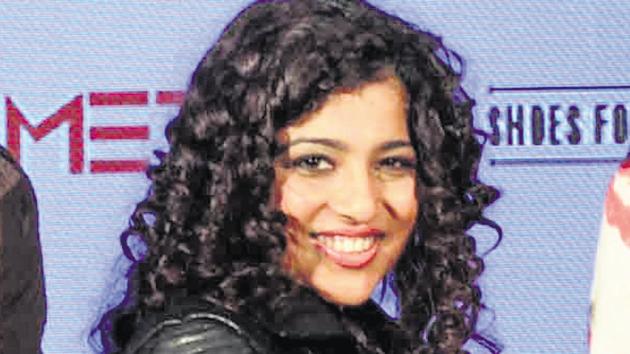 The two leaders — Amey Ghole, who is also a corporator, and Samadhan Sarvankar, who is Sena legislator Sada Sarvankar's son — said the radio channel and its radio host, Malishka, were unfairly blaming the BMC for problems that are not under its jurisdiction.
Read: RJ Malishka hits back at BMC, tweets she has six more songs ready
They submitted a letter to BMC commissioner Ajoy Mehta, saying the video maligned the image of Mumbai and the BMC, and also dented the confidence of several thousand of BMC employees who work hard to keep the city afloat during the rains.
Sarvankar said, "The song did not name the Shiv Sena directly, but it hurts us that Mumbai's and the BMC's image is unnecessarily taking a hit. The two main highways of Mumbai don't come under the BMC and it is not responsible for Mumbai's traffic or the functioning of its railways." He added that Mehta assured that the BMC will take some action.
Read: More trouble for RJ Malishka: Now, BMC sends her notice for mosquito-breeding at Mumbai home
Ghole, a corporator from Wadala, said, "The BMC's legal department will decide what action is best suited in this case. The song has hurt the city's efforts at attracting foreign investment and global talent. The civic body can either file a defamation suit or issue a warning."
Read more: RJ Malishka gets BMC notice: BJP, Congress blame Shiv Sena