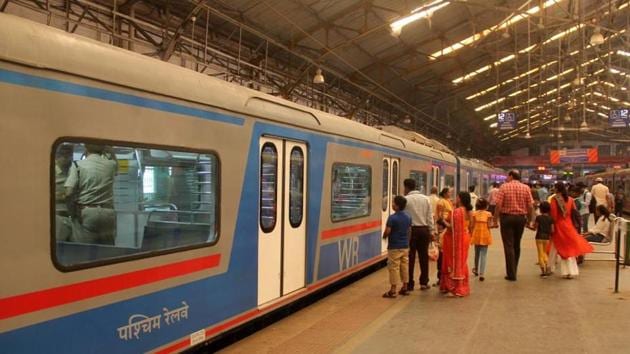 Mumbai AC train's ticket fares will not be hiked till December
In May, the AC local crossed 10 lakh ridership within five months of operations.
Hindustan Times | By Aroosa Ahmed
, Mumbai
UPDATED ON JUN 22, 2018 01:48 PM IST
Commuters travelling on the Air-Conditioned (AC) local can rest easy as Railways will continue with the current fare till December.
The introductory discounted fare of the AC local was introduced on December 25, 2017, when the train made its debut on western railway (WR).
The discounted fare was introduced as 1.2 times higher than the first-class ticket fare of the non-AC local. The fare was supposed to be restructured after six months, with 1.3 times higher than the first class fare.
Ministry of Railways, in a letter stated, "Introductory offer for fare of AC train service will continue for another six months. The base fare of single journey of AC train will be charged 1.2 times of the base fare of existing single journey for the first class. The instructions will be valid till December 24. There shall be no change in other terms and conditions,"
The first 10km of initial minimum fare on a single journey ticket is ₹60 and the maximum fare is ₹205. The fare, post-December 24 is likely to become: minimum fare ₹65 and maximum fare ₹220.
The monthly pass for the entire 60km stretch between Churchgate and Virar is ₹2,040. After the increase, the fare will become ₹2,205.
The Railways has also introduced weekly and fortnightly fare structure for the AC local. However, that has not attracted many commuters.
"Commuters prefer the monthly passes over weekly and fortnightly. The maximum tickets, which have been sold, are of monthly. One or two weekly and fortnightly tickets are sold every week and every fortnight," said a senior western railway.
In May, the AC local crossed 10 lakh ridership within five months of service. In February, 2.28 lakh passengers travelled in the AC local. The number increased to 3.13 lakh in March and 3.54 lakh in April.
Close