Mumbai Police take up the Blue Whale challenge case after 14-yr-old boy 'commits' suicide
Updated on Aug 01, 2017 08:01 AM IST
The teen's death has sparked the fear that the dangerous self-harm challenge could have made its way to India through social media.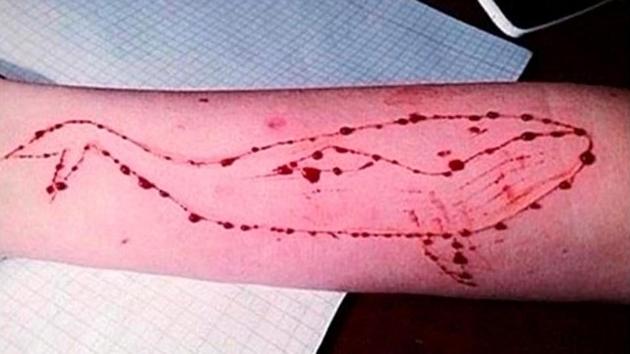 Hindustan Times |
, Mumbai
Manish K Pathak
The Mumbai police are studying an online suicide game, the Blue Whale challenge, for a possible link to the death of a 14-year-old boy, who allegedly committed suicide by jumping off the terrace of his five-floor building at Andheri (East) on Saturday.
The case has sparked fears the dangerous self-harm game could have made its way India through social media.
The game, believed to have originated in Russia, reportedly goads youngsters to do self-harm tasks for 50 days before they are encouraged to "win" the game by killing themselves.
In Saturday's case, a witness in the opposite building said he called out to the boy when he saw him walking along the edge of the terrace.
According to his statement to the police, he saw the boy try to make at least two attempts to jump. He called him, but the boy did not respond. The witness rushed out to get help, but by the time he reached down, the boy had jumped off the building.
The police is studying how the game is played. According to a source, the police have not found anything in his mobile and his parents are unaware if any such thing was related to the alleged suicide. However, there were some chats on WhatsApp groups by friends of the victim about the death being linked to the online suicide challenge.
The police said it will be checking his laptop and social media accounts.
The game is believed to have been the brainchild of an arrested Russian national who admitted to have psychologically manipulated to convince teen girls to kill themselves, and has since then claimed more than 100 lives in Russia and UK.
While a team from Meghwadi police is investigating all possible angles to figure out the reason behind the suicide, psychologists say one should not jump into conclusions on what led to the child taking the drastic step.
Pandurang Patil, senior police inspector of Meghwadi police station, said, "A team led by an inspector spoke to the victim's friends." One of the victim's friends posted on Facebook that the suicide was linked to the Blue Whale challenge. Any conclusion will be drawn only after the investigation is over. Also, the police are yet to recover the child's laptop, which will bring further clarity.
Dr Harish Shetty, a known psychiatrist, said, "It is important to conduct a psychological autopsy before jumping to any conclusion. Investigating agencies should figure out the conduct of the boy for the past two to three months. Was he aloof? Did he fare well in his exams? Was he staying away from friends, are the questions that need to be answered."
Close Story
Personalise your news feed. Follow trending topics