Mumbai civic body to merge BEST's budget with its own; pay it
₹

100cr a month

Hindustan Times |

, Mumbai

Eeshanpriya M S

May 17, 2019 12:11 AM IST
BMC to merge BEST's budget with its own; pay ₹100cr a month
The Brihanmumbai Municipal Corporation (BMC) on Thursday decided to merge the budget of the loss-making Brihanmumbai Electric Supply & Transport (BEST) undertaking with its own.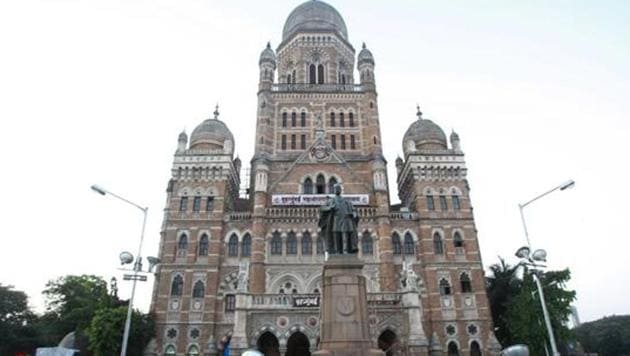 BEST runs the city's public bus service that ferries 28 lakh commuters every day, but is facing cumulative losses of close to ₹2,600 crore. In January this year, more than 35,000 BEST staff went on a nine-day strike, and one of their major demands was for the two budgets to be merged.
On Thursday, BMC — the country's richest civic body — also decided to give BEST ₹100 crore every month as aid to tide over financial problems until the budgets are merged. The decision was made after a meeting between Mayor Vishwanath Mahadeshwar, BMC group leaders and the new BMC Praveen Pardeshi. "The budgets of BEST and BMC will be merged in seven to eight months, and until then, BEST will be given financial assistance," Mahadeshwar said.
The move, however, comes with riders — BEST must look at ways to increase its efficiency; not buy new buses, instead opt for taking buses on contract, with the contractor paying the driver and maintenance; conduct a monthly review to keep track of how the money is spent; and ensure that the money is spent strictly for the transport department of the organisation.
"While the commissioner has agreed to merging the two budgets, he said it will happen only after some deliberation," said the leader of the opposition, Ravi Raja. "This is because BEST's present losses of ₹2,600 crore will become BMC's liability, and the BMC needs to examine if it can afford that."
Ravi Raja also said the commissioner agreed to commercialisation of BEST's properties, such as its depots and employee housing premises . According to an earlier report by a private auditing firm, BEST can recover up to ₹150 crore a year throught this commercialisation.
ON his first day in office, Pardeshi had hinted at aiding public transport. Speaking to the media on his first day in office on Monday, Pardeshi had said, "Across the world, public transport is loss-making. I believe the state, or in this case, the corporation, must financially aid public transport."
Merging of the two budgets has been a longstanding demand of experts and activists, with a citizens' movement, Aamchi Mumbai Aamchi BEST, demanding it repeatedly over the past few years. Merging BEST's budget with that the BMC's means the struggling transport and electricity distribution body will get permanent financial support to handle its liabilities and expenditure.
Vidyadhar Date, a former journalist who has been working with Aamchi Mumbai Aamchi BEST, said, "It's a very good move and I am happy about it. However, it has to be supported by a definite clampdown on cars, to create more space on the road."
Similarly, Ashok Datar, a city-based activist, said, "The merger of budgets, and the financial aid, are good moves and much-needed, as BEST is a public amenity."
Date, however, added that he did not agree with allowing the commercialisation of BEST properties. "In fact, I am of the opinion that more space needs to be created, instead of using the existing space for parking, or redevelopment