Mumbai kids take to crowd-funding to help underprivileged
Hindustan Times |
Ankita Bhatkhande and Sadaguru Pandit
Nov 29, 2018 12:45 AM IST
The campaign initiated by fueladream.com, an online crowd-funding platform, is supported by the Nargis Dutt Foundation and will be on till December 7.
Mumbai When 16-year-old Adityavijay Patel, a student at Vile Parle's Jamnabai Narsee International School, visited a school for underprivileged students, he was shocked to see their struggle to live a dignified life.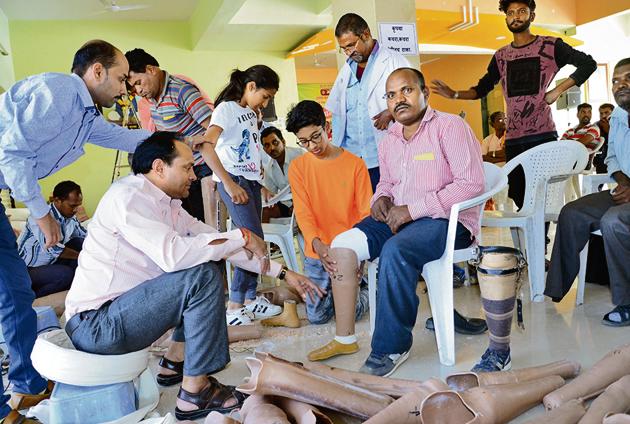 Thanks to a crowd-funding initiative, Patel and 113 other students of Class 9 and Class 11 in the school have raised ₹24 lakh to fund the education of 115 underprivileged students for two years.
"I approached my family, friends and relatives and urged them to donate. It was a pleasant surprise to see so many people donate generously," said Patel, who has raised ₹1.31 lakh so far.
The campaign initiated by fueladream.com, online crowd-funding platform, is supported by the Nargis Dutt Foundation and will be on till December 7.
Ranganath Thota, founder of fueladream.com, said, "The students of Jamnabai have made a massive impact for an important cause. We hope that they would take up the medium to support other causes."
While most students were asked to collect at least ₹20,000, many managed to collect huge sums. Jasmine Madhani, school head, said, "Through the crowdfunding initiative, students will learn to be responsible and sensitive citizens. They will be equipped with the right modern tools to make a social impact."
Fourteen-year-old Veer Agarwal, a student of American School of Bombay at Bandra-Kurla Complex, raised ₹14 lakh to donate around 300 prosthetic legs and wheelchairs to physically challenged people from rural Maharashtra.
When Agarwal was three years old, a road accident fractured his thigh bone, leaving him bedridden for more than two months. A metal rod had to be inserted in his thigh.
He is now helping the physically challenged to stand on their feet. He posted an appeal on vhelptowalk.org and got 16 donors within a month.
Once the amount was collected, Agarwal got in touch with Seth Bhagwandas J Agrawal Charitable Trust, an organisation working in the field of health and education in rural Maharashtra for the past 20 years. With the help of his parents, he organised a camp with the Trust at Washim district.
"My agonising experience always haunted me and motivated me to do something for physically challenged people from financially weak background. I started researching on how I can help them experience the joys of walking and running again. That is when I learnt about Jaipur Foot," said Agarwal.
He came to know about the physically challenged in rural Maharashtra who could not afford a prosthetic limb.
"We organized four camps at Risod village of Washim district and it was fulfilling to see all of them walk again," Agarwal added.