All India Bakchod booked in one day, woman's 16-month-old complaint still pending
Hindustan Times |
, Mumbai
Jayprakash S Naidu
Jul 17, 2017 09:04 PM IST
Mumbai city news: The woman became a target of trolls on Twitter for supporting poor tenants of a slum rehabilitation authority building against a builder
The Mumbai Police on their own instantly filed an FIR for defamation against All India Bhakchod for a tweet on Prime Minister Narendra Modi, but they are yet to file a defamation case on the complaint made by a woman activist 16 months ago that she was being trolled on Twitter.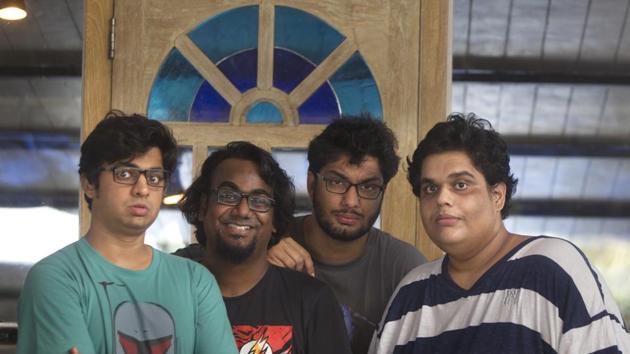 Aftab Siddique, local activist and chairperson of the 33rd Road Khar ALM-14, has struggled since last year to file a first information report (FIR) for online harassment and defamatory comments against her on Twitter. Despite several efforts she is still to get a copy of the FIR and is not even sure if an FIR has been registered by the police.
Siddique became a target of trolls on Twitter for supporting poor tenants of a slum rehabilitation authority building against a builder. She was called an extortionist, a blackmailer, a thief, and a bribe taker several times on Twitter. In March last year, she approached the Khar police and managed to get only a non-cognisable (NC) complaint registered even though she gave a written complaint alleging defamation.
Senior advocate Abha Singh told HT that a FIR is made out for defamation in case a person calls you an extortionist on the internet.
However, Aftab did not give up. She wrote complaints to Mumbai Police Commissioner Datta Padsalgikar in April last year, which was forwarded to the cyber police within two days. Aftab was called to the cyber police station a year later, in May this year, to record her statements.
However ,till date Aftab is not sure if the police have even registered a FIR in the matter. "I am still to get a copy of the FIR. They told me they will take Bandra magistrate court's permission to find out if my FIR is made out. Did they take court's permission to file the case against AIB? They told me they will register a case but I am not sure as I am yet to get a copy of the FIR. A copy is supposed to be given to the complainant on the day an FIR is registered." Aftab has submitted a list of 13 names to the Mumbai police , whom she accuses of defaming her on Twitter.
HT's phone calls to the deputy commissioner of police (cyber), Akbar Pathan, went unanswered.