Mumbai's second-largest landfill to shut in October
Published on Aug 08, 2018 11:44 PM IST
The civic body does not yet have an alternative site where it can dump the 2,000 metric tonnes of waste that currently goes to Mulund every day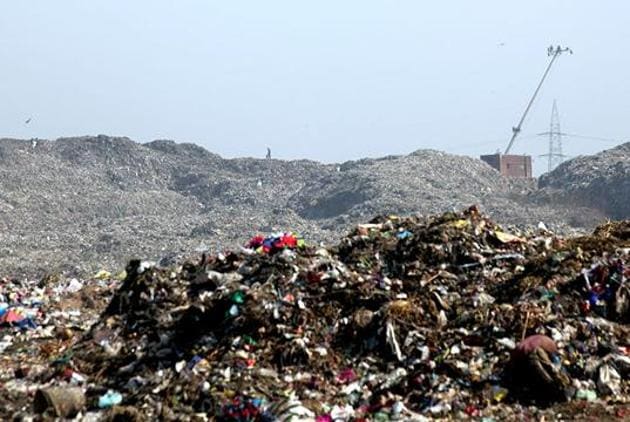 The Brihanmumbai Municipal Corporation (BMC) will shut down the Mulund dumping ground, the second largest landfill in the city after Deonar, in October. However, the civic body does not yet have an alternative site where it can dump the 2,000 metric tonnes of waste that currently goes to Mulund every day.
In absence of a new site, the waste will be diverted to Deonar and Kanjurmarg dumping grounds, which together receive more than 7,000 metric tonnes of waste daily and have reached their maximum capacity.
While the state government has assured the BMC of new sites for dumping grounds – at Airoli and Taloja – the plots cannot be allotted owing to land ownership disputes and encroachments. Two years ago, the state identified a 52-hectare plot at Taloja and a 32-hectare plot in Airoli.
"There has been no positive movement towards getting the land," said a civic official from the solid waste management department, on condition of anonymity. "There are rehabilitation and encroachment issues at the Taloja plot."
The land at Airoli is in dispute between the state government and the salt department.
The Mumbai high court recently rapped the state government for its failure to secure the land and has ordered to give new land to the civic body.
Earlier this year, the BMC issued a Letter of Intent to the contractor to start the process of land reclamation at the Mulund dumpyard, which is spread over 24 hectares. The Rs588-crore project will involve clearing 70 lakh metric tonnes of waste. After processing the waste, the civic body will be able to use the land for public amenities or as an open space.
The process includes bio-mining and systematic disposal of waste to some other location. In bio-mining, micro-organisms are used to extract metal from soil and rocky substance. The process will take five years to neutralise the ground's toxicity, as there is presence of metals like mercury and lead in the dump site. The contractor will also safely capture the methane trapped in waste and can be used to generate electricity.
A Nashik-based company, which will process the waste, will be the owner of the final product — electricity or compost, among other things. The BMC can also buy the final product.
Personalise your news feed. Follow trending topics