Nerul residents go online to save Maharashtra's Talawe wetlands
They have been posting their complaints online on the grievance redressal portal of the state government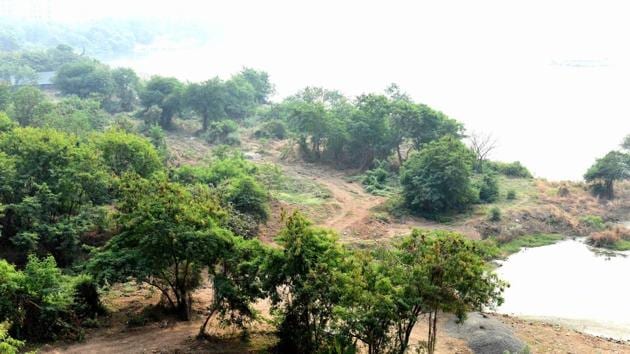 Published on Feb 16, 2018 01:14 AM IST
Residents of Nerul and adjoining areas have launched an online campaign to save the Talawe wetlands. The residents have taken to the grievance redressal portal of the Maharashtra government and have been posting their complaints online in addition to a Facebook page being run to save the wetlands.
Sunil Agarwal, 55, a resident of NRI Complex, Nerul, has been working to save mangroves for the past three years. He got the idea of registering a complaint on government portals after he saw a similar campaign run by Panvel residents to back Panvel City Municipal Corporation chief Sudhakar Shinde and the tremendous response it received.
In October 2016, the state government proposed to change Sector 60 land in Nerul from a no- development zone to residential.
Vinod Punshi, president of Navi Mumbai Environmental Preservation Society, filed a public interest litigation opposing the move.
"The court hearing is on February 21. We have submitted a report in court, saying why the wetland needs to be preserved," said Punshi.
Several protests were held in 2016 and 2017 and people have been campaigning since October 2016 to save the wetland, which is home to many birds.
"When the number of complaints increases on the government portal, it builds immense pressure on them. After we file a grievance, we also get a tracking ID through which we can check the status of the complaint. Within two days, more than 40 people have registered their support on the wetland," said Agarwal.
Arvind Naik, 50, a Nerul resident, said the golf course in Nerul is not needed. "There is a golf course at Kharghar, which is 10kms away. The government should take back the notification, because we cannot lose out on such a large area of wetlands to a concrete jungle," said Naik, who has also submitted an online grievance on the matter.
Stalin Dayanand, member of wetland committee, said, "The wetland behind NRI Complex at Nerul is an asset to the city. Bombay Natural History Society (BNHS) has conducted studies, including tagging the flamingos."
Prakash Choudhary, range forest official, Navi Mumbai mangrove cell, said that they are waiting for the court's verdict.
Close Story