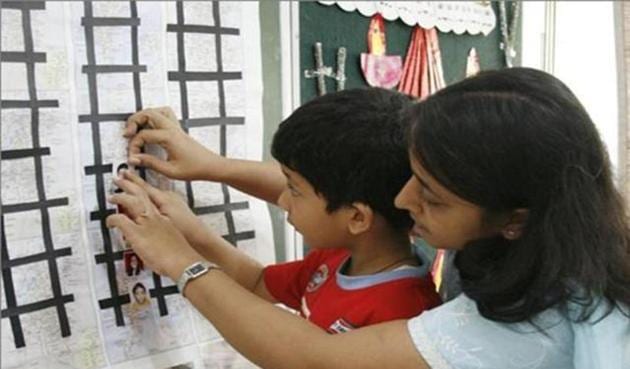 Parents approach EoW against playschool, demand refund
Parents said it is the school's responsibility to continue teaching till the academic year ends, as they have already paid fees
UPDATED ON JAN 15, 2017 03:44 PM IST
People whose children attend the TreeHouse preschool chain have filed a complaint with the economic offences wing (EOW) of the Mumbai police on Thursday, demanding that their fees be refunded by the institution, which shut its centres without prior notice last week.
In the complaint, the parents said it is the school's responsibility to continue teaching till the academic year 2016-17 ends, as they have already paid Rs27,000 to Rs35,000 in fees. They are also demanding a full refund of the fees paid in advance for the academic year, 2017-18. "Many parents had deposited next year's fees in the TreeHouse Education bank account," said Vikas Pandey, a parent and national media co-ordinator, Indian Youth Congress.
The complaint was filed by the parents, whose children attend TreeHouse centres in IC Colony, Duttapada and Kulupwadi in Borivli, Maratha Colony and Anand Nagar in Dahisar. "We met the joint commissioner and deputy commissioner of the EoW. They took statements of all the parents," said Pandey.
TreeHouse director Rajesh Bhatia did not respond to HT's calls. His phone remained switched off. In a statement issued earlier, Bhatia had said, "There are five to 10 branches, where the most noise is coming from." He asked parents not to create a 'panic and pandemonium'.
Students of several TreeHouse-owned centres across India were left in the lurch in the middle of the academic year after the centres shut without prior notice. Staff protested as the company hadn't paid their salaries. They were also not reimbursed for expenses incurred while running the centres. Following this, parents from various centres approached the local police, but their complaints fell on deaf ears.
According to the complaint, parents are having a hard time moving their kids to other preschools. The TreeHouse students were not given score cards or completion certificates (report cards), documents that are required while switching to a new school.
Parents said a refund will help them pay the fees of other schools. "Some parents have paid two years' fee in advance. They don't have money to pay donations to other schools," said Pandey.
The complaint alleges that there might be a bigger scam behind these incidents. "If Rs 32,000 is collected on an average from each centre and there are 70 centres in India, the chain earns Rs22 crore a year, excluding fees paid in advance," reads the complaint.
Though parents were uncertain whether more centres would close, many hosted Christmas parties for students this week, before closing for the winter break. "Our centre heads haven't heard anything from management. We are unsure if we will reopen after the vacation. So we wanted to throw a party for the kids," said a parent from a centre in Borivli. Similar celebrations are also planned at the centres in Malad and Charkop.
Read
Preschool director says protesting teachers will be paid
Regulate preschools: Mumbai think tank to Maneka Gandhi
Mumbai's preschools burdening kids with heavy academics: Study
Close