Pay-per-click scam: Key accused who duped 5,000 investors of Rs 15 crore arrested from Lucknow
Published on Sep 28, 2017 11:52 PM IST
Niyaz Ahmed's custody was handed over to the Navi Mumbai police, who will now produce him before a local court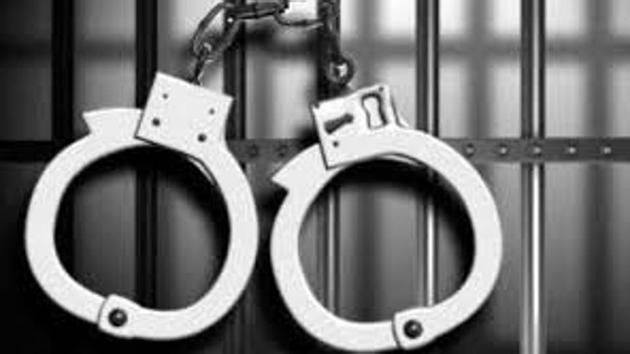 Hindustan Times |
, Mumbai
Manish K Pathak
A special task force team from Uttar Pradesh and the Navi Mumbai police on Wednesday arrested one of the key accused from Lucknow in connection with in a multi-crore pay-per-click Ponzi scheme.
More than 5,000 investors were duped of Rs 15 crore, according to the police. A team from the Navi Mumbai police was on its way to Mumbai with Niyaz Ahmed, a native of Azamgarh district in Uttar Pradesh.
Ahmed's custody was handed over to the Navi Mumbai police, who will now produce him before a local court.
According to UP police officials, Ahmed along with Rajendra Negi and Rakesh Ranjan had floated a company named STG Media Private Limited. They started the pay-per-click scheme through the e-learning portal www.stiginfo.com, which trained investors on digital marketing, net banking and online transactions on e- wallet platforms. Investors registered themselves on the website by buying packages between Rs 5,750 and Rs 1,15,000. They had to open the website daily and click on a certain number of advertisements to earn money, which, they were promised, would be deposited into their account. They could also do multi-level marketing to earn a 10% commission, said the official.
In August 2017, an investor registered a complaint with the APMC police against the accused. STG Media Private Limited started operating out of Vashi in November 2016. Ahmed also told the police that 12 people used to work at the Vashi office .
When the Uttar Pradesh police busted a scam with the similar modus operandi in Noida in January, Ahmed and his accomplices were alerted, closed their Vashi office in April and fled.
Ahmed recently visited Bangkok and was ready to launch a cryptocurrency venture like Bitcoin. A software for the business was also prepared, said Satyasen Yadav, deputy superintendent of the Lucknow police.