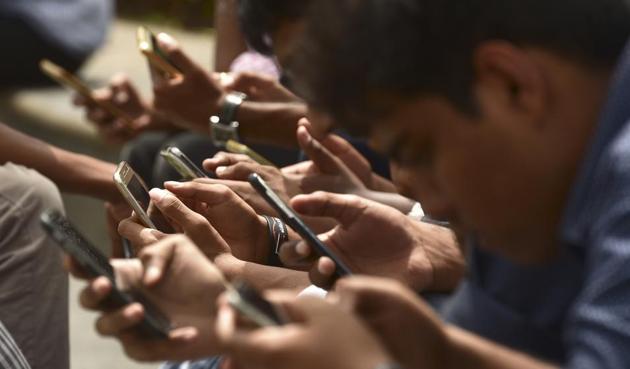 PUBG craze takes city collegians by storm
First released in December 2017, PUBG belongs to a new crop of video games known as 'battle royale' games that are won by last man standing
PUBLISHED ON SEP 02, 2018 11:24 PM IST
Every once in a while comes a game that takes the gaming world and players by storm. This time, it's PlayerUnknown's Battlegrounds. Better known by its acronym — PUBG.
With monsoon restricting outdoor activities, college students have hooked onto this online game that can be played in a group. When not attending lectures or taking breaks between assignments, collegians can be seen engrossed in their mobile phones trying to amass weapons and protect their characters from their opponents. Also, there are some dedicated players who spend most part of the day gaming to go one step ahead of their opponents.
First released in December 2017, PUBG belongs to a new crop of video games known as 'battle royale' games that are won by last man standing. Initially restricted among hardcore gamers, the game became a huge hit among youngsters all around the world after a free mobile phone version was released in March.
"We spent the entire summer vacation playing PUBG. Unable to play football during Ramadan and the rainy season, we spent most of our time gaming online. I still play it for an hour a day — during lunch break and at home," said Shaheer Husain Shaikh, diploma (engineering) student, Abdur Razzak Kalsekar Polytechnic, Panvel.
He said at times he misses an assignment or two because of gaming. "But, I make up for it," Shaikh added said.
PUBG is a huge hit as players can collaborate with their peers or pick anyone from around the world as their allies.
"We are a group of 10 people — some are students and others are professionals — who play PUBG almost every day till 4am," said Rushikesh Bote, BCom student, KM Agarwal College, Kalyan.
According to students, unique features of PUBG make it stand out among other online video games. Players can talk to each other online using a 'microphone' during gameplay. Moreover, the game boasts one of the best graphics for a mobile phone game. It is also said to be more elaborate and complex than other battle royale games.
However, it also takes a toll on the academics as it has reached the level of addiction for some students.
"It's an addictive game. I spend more than five hours a day on it. Sometimes, we even play it in the classroom during a lecture. I will have to restrict myself during examinations," said Omkar Thotam, BCom student, Sydenham College, Churchgate.
"I have started playing PUBG 10 days ago. There are some in my college who bunk lectures to play the game," said Nihar Amberkar, a student at MD College, Parel.
Close