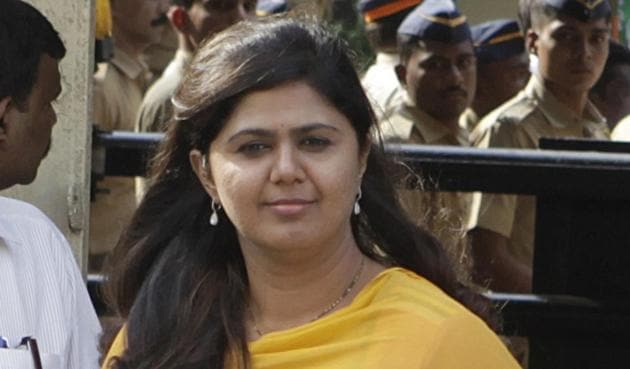 Purchase of chikki: Oppn slams clean chit to Munde
The minister was accused of flouting procedures in awarding contracts for supplying items such as chikki to schoolchildren
UPDATED ON DEC 22, 2016 12:02 AM IST
With the anti-corruption bureau closing investigations into allegations against women and child development minister Pankaja Munde in the purchase of chikki, the Opposition launched a sharp attack on chief minister Devendra Fadnavis. Munde, on the other hand, said she felt vindicated.
The minister was accused of flouting procedures in awarding contracts for supplying items such as chikki, mats, notebooks, water filters, etc, for schoolchildren. Sachin Sawant, a spokesperson for the Maharashtra Pradesh Congress Committee, who had lodged a complaint against the minister in June 2015, said the chief minister is backing corrupt ministers and legislators. "If the state doesn't want to act on complaints of corruption, they should shut the ACB," Sawant told reporters on Wednesday. He demanded that government should make details of the investigation public.
Nationalist Congress Party spokesperson Nawab Malik said, "This is an example of how the chief minister protects the corrupt in his government. Although the ACB has given a clean chit to her, the fight will continue in court."
Meanwhile, Munde said she felt vindicated, as she had always maintained no irregularities were committed and the allegations were meant to defame her.
"The anti-corruption bureau sought an explanation from my department on the allegations. They went through the same and concluded there was no truth in the allegations," Munde told HT.
She also said that the objections regarding her department issuing 24 government resolutions in a day were misplaced.
Read
Chikki was not substandard, says Pankaja Munde
Chikki scam: Graft charges against me were false, says Pankaja on clean chit
Pankaja Munde given clean chit by Maharastra ACB in chikki scam
Close