Railway nod to 6.8 crore aid: Matheran toy train back on track soon
Jan 11, 2017 12:21 AM IST
Railway minister Suresh Prabhu has sanctioned Rs6.8 crore for various measures that are necessary to make the iconic train journey safe for tourists
The Neral-Matheran toy train will soon resume its journey along the ghats of the Matheran hills.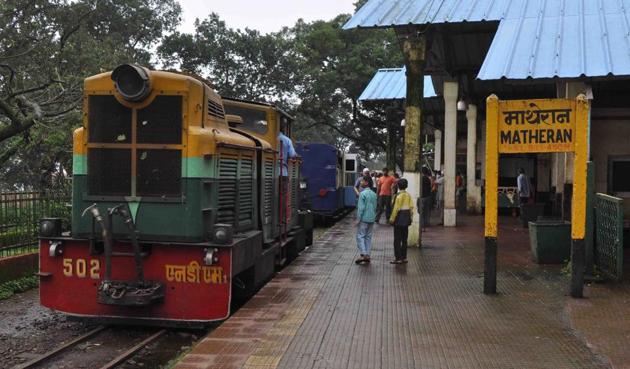 Railway minister Suresh Prabhu has sanctioned Rs6.8 crore for various measures that are necessary to make the iconic train journey safe for tourists.
After two derailments, the Central Railway (CR) had suspended the services of the heritage train running on a 21-km-long route between Neral and Matheran in May last year. This decision disappointed tourists, particularly kids, and made transport difficult for locals who are forced to either pay hefty amount to porters and horse owners or trek four kilometers up to Dasturi naka, beyond which no vehicles are allowed to ply.
Even though the CR has resumed services between Matheran and Aman Lodge for the convenience of local passengers, Neral-Matheran remained unoperational.
The CR had, however, appointed a committee to study how to make the heritage train service safe. The committee had estimated an expenditure of Rs6.8 crore for it.
Taking this into consideration, Prabhu sanctioned a fund of Rs6.8 crore.
According to railway officials, they need to install 650 metres of anti-crash barriers, erect 150-metre long gabion wall and build 500-metre-long gabion wall, besides upgrading tracks, coaches and trains, which will be fitted with more reliable air-breaks.
READ