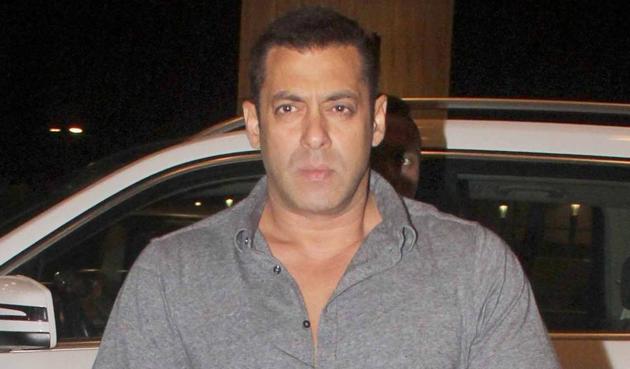 Salman Khan promises more mobile toilets for Aarey in Mumbai
This is in addition to the already donated five mobile toilets each with six seats to BMC
UPDATED ON DEC 23, 2016 12:25 AM IST
Bollywood actor Salman Khan, who has been appointed as the brand ambassador for the Brihanmumbai Municipal Corporation's (BMC) campaign against open defecation in the city, on Thursday made his first visit to see the status of facilities in the city.
The actor has promised to donate mobile toilets through his Being Human foundation to Aarey colony slums and repair the existing one. This is in addition to the already donated five mobile toilets each with six seats to BMC. Khan had earlier urged citizens to participate in the campaign and use toilets instead of defecating in the open.
Two years after identifying 118 locations where open defecation took place, the BMC is still to rid 21 areas of the practice owing to lack of mobile or permanent toilets.
Earlier, BMC had declared 12 out of Mumbai's 24 wards ODF and chalked out an action plan for other wards.
Read
Salman donates five mobile toilets, urges people to keep Mumbai clean
Mumbainama: Why Salman Khan cannot make Mumbai's stink go away
Close