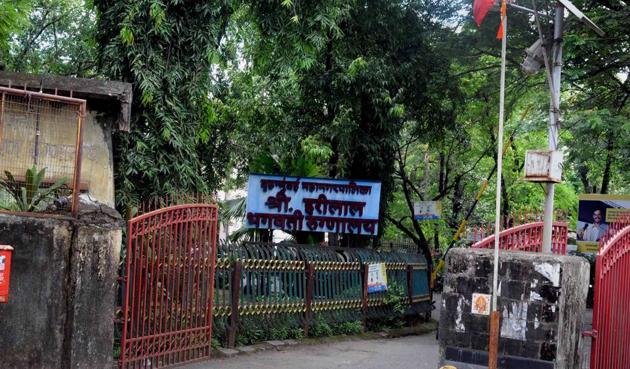 Short-staffed Mumbai hospital flouts norms
The RTI showed that the hospital has been conducting blood tests without a registered pathologist and has diagnosed more than 2,417 patients with malaria...
Hindustan Times | By Sadaguru Pandit
, Mumbai
UPDATED ON DEC 29, 2016 09:24 AM IST
Six months after its inauguration, the civic-run Bhagwati Hospital, Borivali, is struggling with staff crunch, medical resources and patient care, found a response to an RTI query. Built at a cost of nearly Rs29crores, the 11-storey hospital has only two medical wards, which treat five patients at a time.
The RTI — filed by Chetan Kothari — showed that the hospital has been conducting blood tests without a registered pathologist and has diagnosed more than 2,417 patients with malaria. "Running a pathology laboratory without a single pathologist is completely against the norms. BMC officials responded to the RTI and said the laboratory was run by two technicians. Patients seeking tests related to histopathology, HIV and blood grouping, are sent to Shatabdi Hospital in Kandivli," said Kothari.
It neither has a casualty department nor ventilators either. However, the hospital's admission history states it has admitted 654 patients to date.
Sources from the Brihanmumbai Municipal Corporation (BMC) confirmed that the original plan to convert the periphery of the hospital into a medical college has been stalled as residents of the western suburbs find the Cooper Hospital and medical college sufficient.
Dr Krishna Pimple, medical superintendent of Shatabdi and Bhagwati Hospital, said the hospital's inability to introduce more services lies with its infrastructure, which was originally supposed to function as a nursing training centre and hostel.
"The plan was changed suddenly as the old structure was declared dilapidated. We then had to inaugurate phase 1 of the new building,l which is the 110-bed hospital. Phase two involves renovating the old building and constructing a 862-bed hospital," said Dr Pimple.
"The original plan was to revamp the original 374-bed facility and turn it into a medical college with 1,000 beds. However, after we received Rs43 crore to be utilised from 2007 to 2015 and we hastily inaugurated the current 110-bed facility, it seems as though the next medical college will be constructed in Palghar," said a top official from the BMC's health department.
Sources from the hospital said the revamp was mismanaged and instigated by political representatives. They added that taxpayers' money is being wasted. "Only the male and female and male medicine wards are functional. The outpatient ward attends to merely 70-80 patients a day, half the number of peole a general practitioner attends to," said a doctor from the hospital.
Dhananjay Junnarkar, a social activist and Congress party member, said a majority of the hospital's doctors have private clinics. He added that the hospital hired them despite numerous complaints made against them in the past. "There are six doctors, two medical officers and four others. Of these, one is given night duty and three handle daytime duties. Three doctors have private clinics. They have been given a free hand to prescribe medicines and diagnostic tests outside the hospital," said Junnarkar. He added that one of the doctors was recently fined Rs10,000 by the BMC for pursuing his private practice despite being posted to work full-time at the hospital.
However, Dr Pimple said the hospital is currently hiring doctors and staff.
Hospital hit by staff crunch
The 374-bed hospital has been shut since 2013, after the BMC decided to convert it into a 1,000-bed super specialty centre with a postgraduate medical college. Overshooting the June 2014 deadline by almost two years, the corporation launched Phase I — with 110 beds, including a 10-bed medical intensive care unit ward — in June, while the rest of the facility was slated to be launched later this year. While the new hospital must have a staff of around 181 employees with one medical superintendent, and a senior medical officer, there are only 10 doctors at the facility, which also has outpatient department services.
Read
Healthcare crisis: Short of 5 lakh doctors, India has just 1 for 1,674 people
Close