South Mumbai feels the heat as temperature rises by 5.2°Celsius in 24 hrs
Published on Jan 31, 2018 01:11 PM IST
Weather dept predicts clear sky for Wednesday, with day and night temperatures expected to hover around 35 and 18 degrees, respectively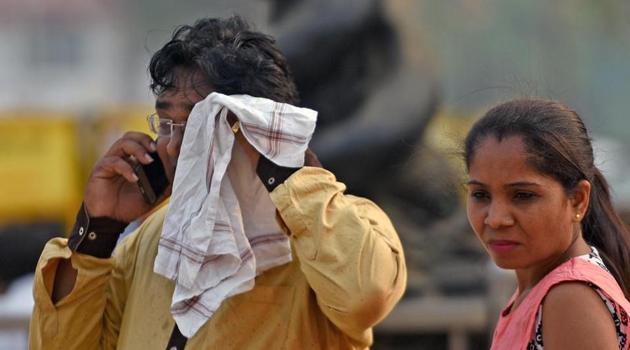 South Mumbai sweltered on Tuesday as maximum temperature touched 35.2 degrees Celsius . The day temperature at Colaba saw a significant rise (5.2 degrees Celsius above normal) from Monday's day temperature of 30 degrees Celsius, which was normal.
Meanwhile, the Santacruz weather station recorded a rise of 2 degrees Celsius across the suburbs. The day temperature was recorded at 34.8 degrees Celsius, on Tuesday, which was 3.5 degrees Celsius above normal.
Officials from the weather bureau said the westerly winds or sea breeze had set in very late on Tuesday.
"In the past four days, the setting in of the cool westerly winds over the warm easterly winds has been fluctuating. It generally sets in between 12pm and 1pm. But on Tuesday it set in at 3.30pm, which led to an increase in day temperatures," said KS Hosalikar, deputy director general, western region, India Meteorological Department (IMD). He added that high temperatures will continue.
Minimum temperatures were also above the normal mark. While Santacruz recorded 17.8 degrees Celsius [0.5 degree Celsius above normal], Colaba recorded 21 degrees Celsius [1.5 degree Celsius above normal].
AQI moderate
The pollution levels continued to remain in the 'moderate' category for the third consecutive day, as the air quality index (AQI) was recorded at 173. This is expected to drop to 166 (moderate) on Wednesday. The weather bureau has predicted a clear sky for Wednesday, with day and night temperatures expected to hover around 35 and 18 degrees Celsius.