Thane commuters can soon take a ferry to Mumbai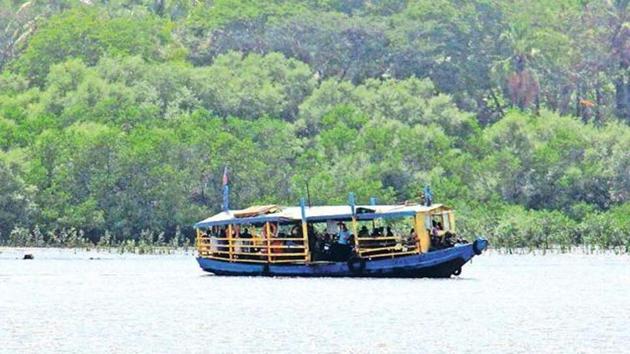 Updated on Apr 27, 2018 11:00 AM IST
Thane residents commuting to Mumbai in jam-packed trains might soon get some relief.
After promising to start the first phase of the water transport project from Kalyan- Thane- Vasai, the Thane Municipal Corporation (TMC) has now initiated the process of preparing a Detailed Project Report of the second phase, which will pave way for Thane to Gateway of India and Thane to Panvel and JNPT connectivity.
The pre-feasibility study of this phase was presented to the state government on April 24, who has now given a go ahead for preparation of the DPR.
Twenty percent vehicular traffic will be reduced after the commission of this route, claimed the civic body. The time to travel to Mumbai will also be reduced to over an hour from around two hours.
The first phase will see water transport from Kalyan to Thane to Vasai. In the second phase, the corporation has proposed two major routes.
An officer from TMC said, "We will start water transport from Thane (Saket) to Gateway of India via Trombay, Elephanta and Ferry Warf and also Thane to Navi Mumbai (Panvel and JNPT). We had conducted a pre-feasibility study of this phase and made a presentation before union transport minister Nitin Gadkari and chief minister Devendra Fadnavis. They have given a go-ahead to start the work on the DPR of this project. We have begun the tendering process to appoint an agency for the DPR. The DPR will be ready in three months."
The route of the Thane-Mumbai waterway will be Saket (Thane)-Kalwa- Vitawa-Mithbunder- Airoli-Vashi- Trombay- Elephanta- Ferry Warf- Gateway of India. The Thane Navi Mumbai route will be Saket (Thane)- Vashi- Nerul- Belapur- Taloja, while one route from Belapur will join Panvel via Jui Nagar, another route will join JNPT and Uran through Nerul.
The tender for pre-feasibility study of the second phase of water transport was called in October last year. In January this year, the corporation appointed consultant for pre-feasibility report of phase two, while the state and central government on April 24, gave a go ahead for making a DPPR of this project.
He added, "We will make the DPR and give it to the central government. They will appoint an implementing agency for this phase. As of now, the civic commissioner has only taken up responsibility of implementing the first phase. The second phase is out of our scope of work and we will not be implementing authority."
Close Story