Mumbai: Police say case closed, cop continues search for missing brother
Jun 25, 2018 11:14 AM IST
Yeriswamy received a witness summons from a magistrate court, asking him to be present before the court on Monday. While the case is moving towards a trial, several questions remain unanswered.
Is 53-year-old banker Venkat Bangarappa, who went missing in 2015, dead? If the Mumbai police are to be believed, they found his body two years ago which was 'identified' by the two men accused of kidnapping him. However, Venkat's brother, Yeriswamy – a Karnataka policeman – said he never identified the body as Venkat's.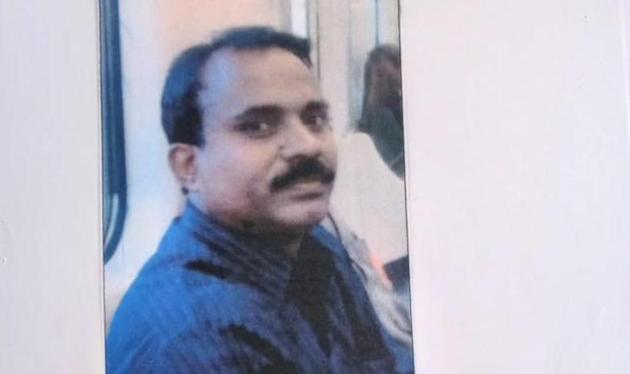 Yeriswamy on Saturday received a witness summons from a magistrate court, asking him to be present before the court on Monday. While the case is moving towards a trial, several questions remain unanswered.
If the body was found and 'identified', why was no case of murder filed? How can trial begin in the absence of fingerprint reports that could ascertain that Venkat is dead? How can charges be framed if one accused is absconding and other out on bail?
In June 2015, Venkat who lived alone in Dahisar and worked at Standard Chartered Bank in Fort, went missing after returning from his native place in Karnataka. More than ₹15 lakh were suddenly withdrawn from his bank account.
After looking for Venkat in Karnataka for three months, Yeriswamy reached Mumbai with 15 men in September 2015. Some people told him that Venkat was last seen with his 'childhood' friend Yallaiah Nimmaraju. Yeriswamy has since accused Yallaiah and his son, Ramesh, of using Venkat for his money. He also suspects the role of a woman Venkat may have been seeing.
In September 2015, Yeriswamy approached the Dahisar police with a missing person's complaint. Although he insisted on the role of the father-son duo, along with the woman, Yeriswamy claims the police did not pay heed. In April 2016, a decomposed body was found in Ghatkopar, after which the Dahisar police declared Venkat dead.
Frustrated with the probe, Yeriswamy even wrote to Mumbai police commissioner Datta Padsalgikar, Maharashtra director general of police, Satish Mathur, and the PM in 2016, calling the investigation "lethargic and neglectful". After this, the police approached Venkat's bank for details of his financial transactions and CCTV footages of ATMs where the cash was withdrawn. They found that ₹6.8 lakh was withdrawn from ATMs in Kandivli, Andheri, Lokhandwala areas between August 4 and August 8, 2015. After finding Ramesh's laundry store was in the vicinity of these areas, cops grilled him. Ramesh told the police that Venkat had stayed at his Andheri (East) house, but left on August 4, 2015, without notice.
In December 2017, the police registered a kidnapping and cheating case against the duo. Ramesh was finally arrested in January 2018, while Yallaiah is absconding. In the charge sheet, the police stated Yallaiah visited Hyderabad in August 2015 and withdrew ₹2 lakh from Venkat's account. He also paid ₹9 lakh for a plot in Telangana by cheque.
Investigators in June told the court they were awaiting response from the UIDAI headquarters in Bangalore for the fingerprint match as the Mumbai office refused to part with the details, citing security reasons.
The police last week told the sessions court, that they had "asked the accused duo and their relative to identify the body, who said it somewhat resembled Venkat's". However, neither Venkat's society members, nor Yeriswamy said the body was his. The investigating officer also said, "No useful information could be collected to ascertain whether he was abducted." "Prosecution has suspicions that Venkat's money was used to pay for the land costing ₹13.9 lakh," the court noted. Amidst all of this, Ramesh was granted bail last week. Defence lawyer Arun Jadhav said, "The prosecution's case is based on assumptions." Vasant Pingale, senior inspector, said he was unaware of the summons.