Uncollected property tax more than Rs1K crore: Navi Mumbai civic chief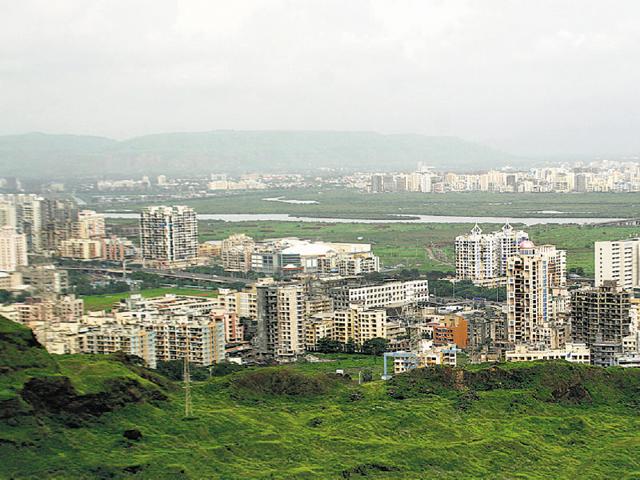 Updated on Oct 23, 2016 12:48 AM IST
Hindustan Times | By G Mohiuddin Jeddy
, Navi Mumbai
A recent audit of the property tax department of the Navi Mumbai Municipal Corporation (NMMC) had revealed there was uncollected tax of around Rs1,000 crore. Navi Mumbai municipal commissioner Tukaram Mundhe, however, believes that the figure could be much higher, as the civic body has no idea on the number of properties in the city. He said a survey of properties in the NMMC jurisdiction has not been conducted for years despite efforts of the administration.
Mundhe said, "The figure of around Rs1,000 crore is calculated based on what we have recorded. The scam is obviously much bigger as we have no idea of the actual number of properties in the city, as the NMMC has not conducted a proper survey of the properties."
"There are 3,07,000 properties in the city which are on our record. Of these, bills were printed for only 2,92,000 properties. Bills for 15,000 properties were never printed. There is also a question mark over how many bills that were printed, which were actually served to the property holders," said Mundhe.
He added, "Of the 15,000 properties, investigations have revealed that there were more than 3,300 land under construction (LUC) cases which should have generated property tax of Rs681 cr as per the system. No bills were, however, issued to them, which resulted in a huge loss of revenue."
As per the law, there should be a property survey every 4 years, which had not been done, he said.
"I had submitted a proposal to the general body for the conduct of the survey in July this year. However, for reasons best known to them, it has not even been taken up for discussion," Mundhe said.
Soon after taking charge in May, Mundhe had suspended deputy municipal commissioner (property tax) Prakash Kulkarni, citing administrative irregularities. He had even rejected his offer to resign, instead ordering an inquiry. Kulkarni had the denied allegations levelled against him.
Mundhe said, "We had issued a notice to Kulkarni and asked him to submit his say. It was not satisfactory and hence a departmental enquiry has been initiated against him. An anti-corruption bureau inquiry too is underway. His suspension order will not be revoked."
Close Story