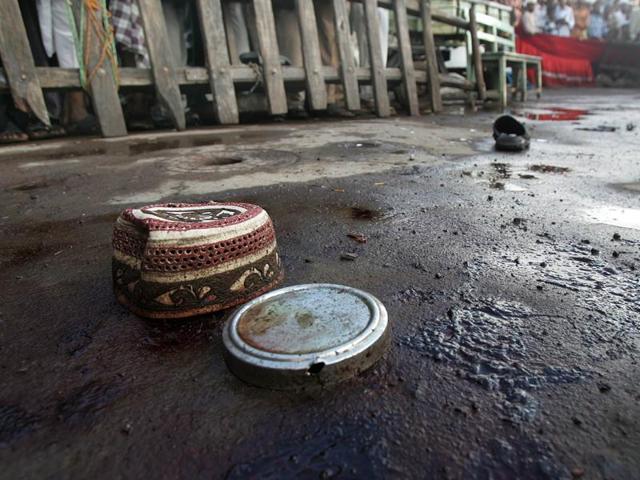 Bail plea of four accused in 2006 Malegaon blasts case rejected
The four are second set of accused who are now facing trial in the court. Earlier, the court had discharged nine other accused in the case
UPDATED ON JUN 07, 2016 09:06 AM IST
The special NIA court on Monday rejected the bail application of the four accused in 2006 Malegaon blasts case.
The four accused are the second set of accused who are facing trial in the case after the court discharged nine accused arrested by Maharashtra ATS.
Special judge VV Patil rejected the bail plea "bearing in mind the seriousness of the crime and the charges levelled against the accused persons, they do not deserve bail".
The accused are Lokesh Sharma, Dhan Singh, Manohar Singh and Rajendra Choudhary.
"It appears to me that there is prima facie evidence collected by the National Investigating Agency (NIA) to show that the accused along with absconding accused prepared bombs, planted the same at Malegaon on September 8, 2006, in which 31 people lost their lives and 312 injured," the court said.
Defence advocates JP Mishra and Prashant Maghul had said there was no concrete evidence to indicate involvement of the four. The defence had challenged the evidence of identification parade of the accused for purchase of cycle on which the bombs were planted, disclosure panchanama allegedly recorded by NIA when the accused revealed about procedure of making bombs, chemical analysis report of the items recovered from the spot and witnesses' statements.
Special public prosecutor Prakash Shetty said the agency has submitted enough evidence to show that they were the real accused behind the blast. The court, too, discarded the defence argument and held that this was not the stage to comment on the case as it would prejudice the prosecution case.
Close