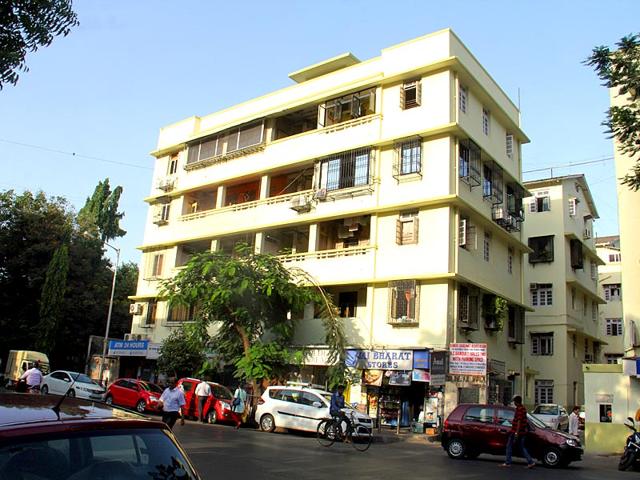 Discrimination in housing: In Mumbai, a city of migrants, prejudice begins at home
In part one of a four-part series on housing discrimination, HT examines the roots of various kinds of prejudice Mumbaiites face when looking for a house, and what sustains this bias in India's most cosmopolitan city.
Hindustan Times | By Swati Goel Sharma
, Mumbai
UPDATED ON JUN 02, 2015 04:21 PM IST
In part one of a four-part series on housing discrimination, HT examines the roots of various kinds of prejudice Mumbaiites face when looking for a house, and what sustains this bias in India's most cosmopolitan city.
When Vaibhav Rahate, a 27-year-old businessman, was denied a flat in a high-rise in Malad (West) in May, he was reportedly told that flats in the building were not for sale to "Maharashtrians, Muslims and other non-vegetarian buyers".
Rahate immediately approached the Malad police, who recorded his statement but took no action for close to a month. It was only last Friday, when Mumbai Congress president Sanjay Nirupam took up his case and organised a demonstration outside the police station, that deputy commission of police Vikram Deshmane instructed the Malad police to file a first information report (FIR) and launch an investigation.
In a city like Mumbai, which prides itself on being India's most cosmopolitan and inclusive, Rahate's is by no means an isolated case, as anyone who has sought to buy or rent a flat here will know. A few days before Rahate's case became well-known, 25-year-old Misbah Qadri was evicted from a flat in Wadala, allegedly because she is a Muslim.
These two examples illustrate that whether or not it you've personally experienced it, housing discrimination affects everyone, irrespective of religion, cast, sect or dietary preference, simply because it is practised by people of all religions, casts, sects and dietary groups seeking to keep "the others" out.
While the roots of housing discrimination are in the wide variety of prejudices, what sustains it is a lack of clarity in the law, and a host of contradictory rulings from various courts.
Vague laws, contradictory judgements
In 2000, St Anthony Cooperative Housing Society in Chembur, established in 1925, sought to prevent anyone other than Roman Catholics from living there by amending its byelaws. When the case reached the Bombay High Court, Justice D Y Chandrachud ruled against the society, nothing that the principle of open membership was at the very foundation of co-operative housing.
In 1999, the high court had quashed a similar move by the Talmakiwadi Co-operative Housing Society in Tardeo – registered in 1941 – to allow only Kanara Saraswat Brahmins, who trace their roots to Karnataka. The court rejected the validity of the society's discriminatory byelaw, citing Section 22 (1) (a) of the Maharashtra Co-operative Societies (MCS) Act, which makes it illegal to refuse membership to a co-operative society to any person who is eligible under the Indian Contract Act, 1972. Section 23 of the MCS Act, which deals with "open membership," also makes it illegal for a society to refuse anyone membership on 'frivolous' grounds.
Another case in which the court turned down a society's appeal for exclusivity is that of the Zoroastrian Radih Society, promoters of the Parsi enclave of Behram Baug in Oshiwara, Jogeshwari (West). In 2011, the society, which owns the land, lost a case in the high court against Pervin Nariman Jogina, a resident of the society who had allowed her non-Parsi daughter-in-law to live in her flat. "The statutory provisions of the Maharashtra Ownership Flats Act, 1963, and the Maharashtra Co-operative Societies Act, 1960, are binding on the society and any byelaw or restriction to the contrary would be hit by those provisions," the court had observed.
However, this trend was reversed in 2005, when the Zoroastrian Co-operative Housing Society, Ahmedabad, moved the Supreme Court, challenged a Gujarat High Court ruling that the society's byelaws, which restricted membership to Parsis, were illegal, according to property lawyer Vinod Sampat.
Formed under the Bombay Co-operative Societies Act 1925, the society was later brought under the Gujarat Co-operative Societies Acts of 1962. The apex court ruled that since the members of the Parsi community had come together to form the co-operative society, they could aspire to keep it exclusive. "We uphold the right of the society to insist that the property has to be dealt with only in terms of the byelaws of the society and assigned, either wholly or in parts, only to persons qualified to be members of the society in terms of its byelaws," the court ruled.
Taking advantage of this ruling, the Talmakiwadi Housing Society, in its annual general meeting the same year, passed a resolution to restore its discriminatory byelaws and cancel its open-membership policy, with an overwhelming majority of its members in favour of doing so. "We wouldn't want it to be any other way. We had been living there as one community for decades, celebrating the same festivals, and worshipping the same gods and gurus. It's convenient for all," said Nirmala Chikramane, the society's chairperson.
Close