From Zubin Mehta, with a timeless signature
In a performance that marked the start of his multi-nation 80th birthday celebration tour, the renowned music conductor led the Israel Philharmonic Orchestra at the NCPA on Sunday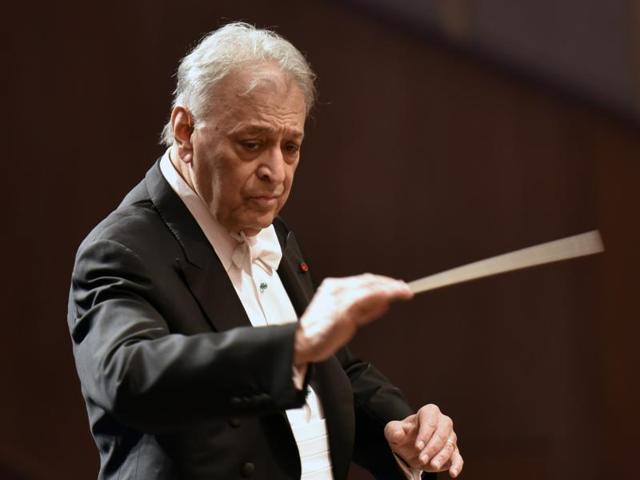 Updated on Apr 18, 2016 01:19 AM IST
Hindustan Times | By Kanika Sharma
, Mumbai
The audience ranged in age from 14 to 92, but one thing they all had in common was a love for Western classical music — and Bombay boy Zubin Mehta.
In a performance that marked the start of his multi-nation 80th birthday celebration tour, the renowned music conductor led the Israel Philharmonic Orchestra at the NCPA on Sunday.
The two-hour programme featured compositions by Dvorak, Beethoven and Ravel.
"This evening holds a lot of meaning, for him and for us," said film and ad personality Gerson Da Cunha, 87, who was in the audience. "For a man who is 80 to tackle such a challenging programme today, tomorrow and on Wednesday, shows spirit and love for this town. We studied at the same school, you know; me being his senior by eight years."
Feroza Chavda, 64, a fellow music lover from Kemps Corner, was in the audience on Sunday and also has tickets for Monday's performance at the NCPA.
"I am already looking forward to tomorrow's concert," he said. "Zubin Mehta and the Israel Philharmonic are like a love affair. Today has almost moved me to tears."
The performance of Beethoven's Concerto in D Major op 61 prompted a standing ovation and calls for an encore. Mehta and the violinist, Pinchas Zukerman, embraced too, at the end of the much-loved violin concerto.
Also in the audience were veteran filmmaker Shyam Benegal, 14-year-old Behram Hathi, a violin student at the Mehli Mehta Music Foundation, and Sheroo Vakeel, 92, from Colaba.
"I wish people would listen to Western classical music more. I'm often teased because it's not seen as hep by my friends," Hathi said.
After performing at the Brabourne stadium on Wednesday, Zubin will leave for the rest of his tour, which will cover Austria, Israel and Germany.
Close Story