Hirwa, Campa Cola residents join hands to help homebuyers
Published on Nov 24, 2015 05:17 PM IST
Form pan-India body that will help buyers who have been cheated by builders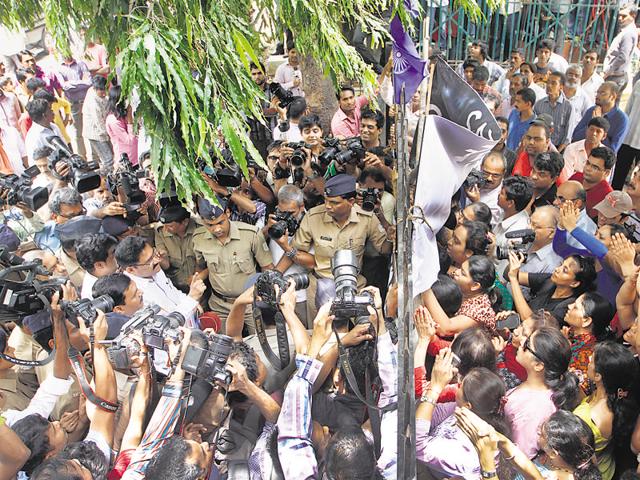 The victims of some of the major real estate frauds have now joined hands to help other flat-buyers stuck in a similar situation.
In a move aimed at giving greater representation to homebuyers, citizen groups have established a pan-India umbrella body — Fight for RERA (Real Estate Regulatory Authority) — which seeks to guide and help other homebuyers in their fight against errant builders. The body includes groups that have fought two of the most large-scale realty frauds in the city's recent history — residents of Worli's Campa Cola compound and the Hill Side Residents welfare association (HIRWA), which successfully fought the issue of residential buildings being tagged as standing on 'forest land' decades after they were constructed, along with citizen bodies from other cities such as Delhi and Kolkata.
The aim of the organistion aim is to push the Centre to implement the long-pending Real Estate (Regulation and Development) bill, which sought to regulate the real estate industry.
Abhay Upadhyay, national convener of the group from Kolkata, who has been heading protests against the delay by developers of India's largest Foreign Direct Investment project in Kolkata West International City, said the idea to form the group was a natural one. "We realised we were all fighting isolated battles and so we have not been able to put up a united front. The real estate industry is so strong that we thought a body with pan-India presence will be best suited to take them on in case of malpractices," he said.
Prakash Padikkal, president of HIRWA, who spearheaded the legal battle against the state for belatedly tagging land across northern suburbs of Mumbai as 'forest' land, after more than five lakh homes were built on it, said, "In cases where builders cheat innocent homebuyers, there is often very little help coming from civil society. We want to fill that vacuum."
Ajay Mehta, who headed the effort by residents of Campa Cola compound to stop the Supreme Court-ordered demolition, said this was in tune with the experience of the residents of the Worli complex. "We came to realise that while builders and home-buyers are equal stakeholders, the power possessed by the builder is disproportionately higher. This equation is so skewed that homebuyers can't win this battle alone."
Advocate Girija Balakrishnan, who will be providing legal guidance to the group, said the pan-India structure of the group will help it deal with problems effectively. "The problems homebuyers face have arisen out of systemic failures and lack of accountability. With this pan-India body, we will be able to exchange ideas and learn lessons from the various battles being fought against builders all across."
Personalise your news feed. Follow trending topics