ISIS had plans to target foreigners in Goa and defence bases in Maha
Sources said Mumbai, Pune and Goa were the primary targets and the Islamic State was planning to attack crucial army, navy and air force installations, including the Southern Command in Pune and the Naval Aviation in Goa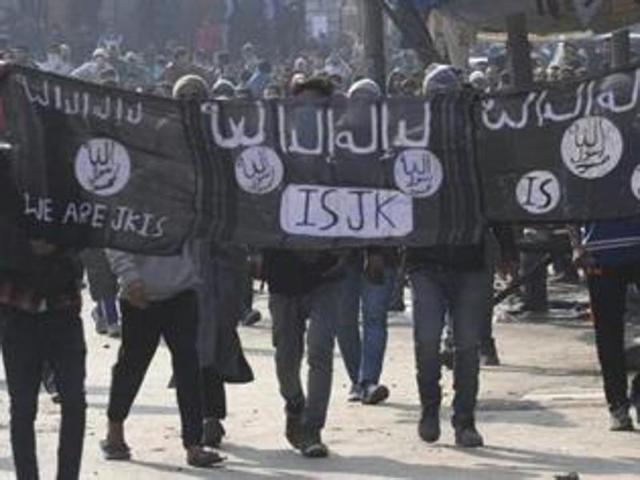 Updated on Feb 02, 2016 08:58 AM IST
The Islamic State of Iraq and al-Sham (IS) had elaborate plans to target foreigners and vital defence installations in Goa and Maharashtra, investigators questioning the chief of the terror group's Indian wing have learnt.
The Maharashtra anti-terrorism squad (ATS), during its ongoing probe, has found that Shafi Armar alias Yusuf, who defected from Indian Mujahideen (IM) to join ISIS and has been pivotal in indoctrinating youths in India, had made elaborate plans through Mudabbir Sheikh, chief of the ISIS' Indian wing, his deputy Khalid Ahmed Ali Nawazuddin alias Rizwan and men under their command.
According to sources, Khalid was asked to hunt for safe houses, while Armar had asked one Mohsin Ibrahim Sayeed, a car thief from Malwani, to steal military vehicles that could be used to carry out attacks on military installations. Khalid had even got in touch with a realty broker in Goa and hired a house for Rs10,000 at Madgaon.
Read | Kashmir militants have pledged allegiance to us, says Islamic State
He had paid an advance of Rs1.15 lakh as rent for three months, said police sources, adding that they suspect Khalid had a conduit who helped him find the house.
Similarly, Imran Nadim Khan alias Khasim, who was arrested from Aurangabad during last month's nationwide crackdown on ISIS, was asked to scout for safe houses in Pune, said sources.
Sources said Mumbai, Pune and Goa were the primary targets and the men were planning to attack crucial Army, Navy and Air Force installations, including the Southern Command in Pune and the Naval Aviation in Goa.
The modus operandi, according to investigators, resemblances what IM operatives did when they carried out attacks across the country since 2005.
Sayeed, who is on the run since December last year and against whom a look-out notice has been issued, had a role similar to that of IM's Afzal Usmani, who stole cars that were used in blasts at Ahmedabad in 2008, said sources.
Read | Indian-origin Islamic State recruiter killed in Australia: Report
Close Story
Personalise your news feed. Follow trending topics