Mumbai schools join state protest against new fee regulation act
Published on Nov 26, 2015 11:49 PM IST
Trustees opposed provisions which state unaided schools can fix fees only after getting an approval from the Parents Teachers Association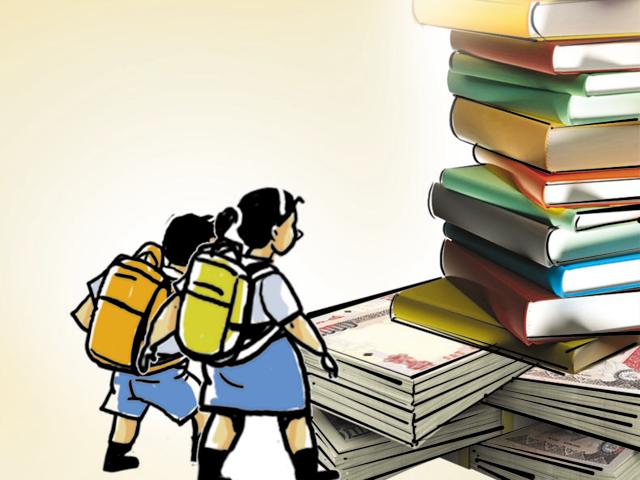 Around a thousand city schools have demanded scrapping of the new Maharashtra Educational Institutes (Regulation of Fee) Act, 2011, which came in force from December last year. The schools have joined a state-wide movement against the rules introduced to regulate private schools.
School trustees have opposed provisions in the act which states that unaided private schools can fix fees only after getting an approval from the executive committee of the Parents Teachers Association (PTA).
City schools have joined the agitation by the Maharashtra English Schools Trustees Association (MESTA). The association's demands will be put forth to the chief minister Devendra Fadnavis and school education minister Vinod Tawde at the winter assembly session in Nagpur on November 28.
Between admitting students from economically weaker sections to the Right to Education (RTE) seats and the new fee regulation act, schools said that they are finding it hard to make ends meet. "We have to provide free education to 25% students and at the same time, the fee act has put restrictions on hiking fees," said Rajendra Singh, zonal head of the association. "This is making it difficult to run schools."
Singh added that the reimbursement amount fixed by the government for RTE students is not sufficient. "According to our calculations, we need to spend at least Rs40,000 on a child," said Singh. "The government has agreed to reimburse a maximum of Rs14,621 per child. This amount needs to be increased."
Besides the fee act, schools have also demanded that government should provide school supplies such as uniforms, shoes, bags and others for the RTE students and exempt schools from service tax on utilities. Schools also stated the government should allow them to expel students who do not pay fees for two years in a row.
The schools have also demanded a schools safety act which will stipulate guidelines on school buildings, transport including banning illegal vans from ferrying school children.
"Most of the mishaps related to school vans are occurring because these vans are ferrying students without following any of the school bus safety norms," said Anil Garg, president, School Bus Owners Association. "We needed stringent laws to regulate them."
Personalise your news feed. Follow trending topics