Probe into Mumbai road contracts: Third-party auditors under scanner too
While the BMC is struggling to collect evidences against the road contractors, officials said consultants will be scrutinised once evidence of substandard material used in the road work is obtained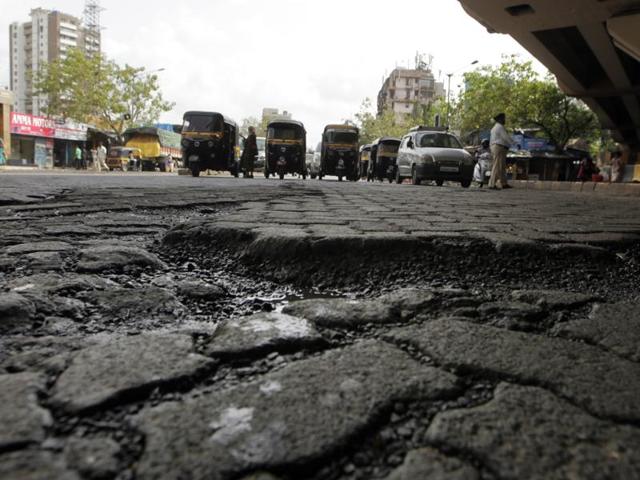 Published on Jan 24, 2016 06:27 PM IST
Private contractors responsible for conducting third-party audits of roads are the latest to join the list of organisations and individuals under the scanner in the ongoing road inquiry.
Apart from road contractors and officials of Brihanmumbai Municipal Corporation (BMC), consultants responsible for monitoring the quality of roads and certifying the works will also be probed, said civic officials.
While the BMC is struggling to collect evidences against the road contractors, officials said consultants will be scrutinised once evidence of substandard material used in the road work is obtained.
The BMC appoints private consultants to monitor the road works and to ensure the work is carried out according to the design specified in the tenders. The consultants also have to check whether the specified depth is dug for reconstruction of the road and to ensure substandard quality of material is not used.
Currently, the BMC has appointed two agencies for the quality audits.
A senior civic official involved in the probe, said, "The BMC appoints two types of consultants- one set is appointed before floating tenders which finalises the design of the road, the other is appointed for quality control audits. Apart from the road engineers and contractors, the quality control auditors will also be held responsible for fraudulent practices."
Over 200 road works are currently under the BMC's scanner – road contracts less than Rs5 crore, more than Rs5 crore but less than Rs50 crore and more than Rs50 crore.
Around 10 road contracts over Rs50 crore are currently being probed on priority basis. The other road works will be probed later.
Another civic official said, "We are conducting a thorough inquiry into major road works. Once that is done, various teams will be formed to probe the remaining road works."
Civic chief Ajoy Mehta had ordered an inquiry into the road works in October last year following a confidential letter from mayor Snehal Ambekar alleging malpractices in road works similar to those in nullah desilting works. The inquiry is being conducted by additional municipal commissioner Sanjay Deshmukh.
Close Story
Personalise your news feed. Follow trending topics