SC questions Maharashtra govt's 'weird' licence norm for dance bars
Feb 25, 2016 12:26 AM IST
The Supreme Court said the move not only impinged one's right to privacy but also violated the fundamental right to carry out a profession
The Supreme Court on Tuesday termed Maharashtra government's move to make it mandatory for dance bar owners to provide a live feed to the nearest police station through a CCTV recording as "absurd".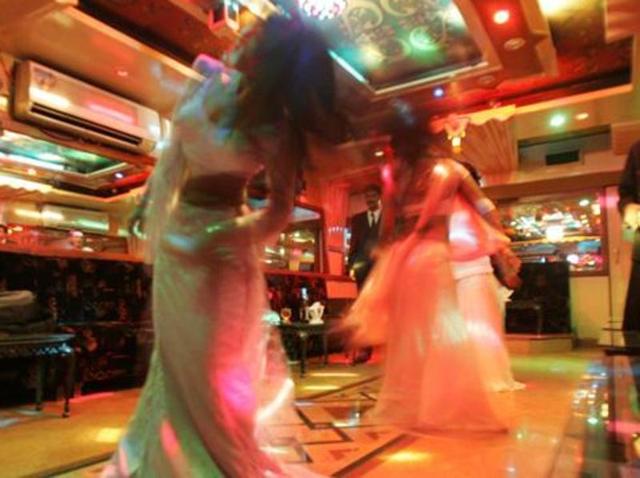 The Supreme Court said the move not only impinged one's right to privacy but also violated the fundamental right to carry out a profession.
"We cannot expect a CCTV in a bar. It is highly embarrassing for anybody to be seen drinking. Some people even object to be being photographed while eating in restaurants. There is a right to privacy everywhere," a bench of justice Dipak Misra and justice Shiva Kirti Singh observed when it was informed about the "weird" clause in the new licence conditions for dance bars issued by the state.
Read more: Live feed, 'regressive' rules irk Maharashtra dance bar owners
Referring to the SC's 2014 verdict that revived dance bars in the state after the top court quashed an executive order that banned it, the bench said: "There are many women who feel that this is an avenue for them as they may not be able to do other professions. They have a right to profession. That right has to be respected... this is also source of livelihood for transgenders."
The judges told additional solicitor general Pinky Anand that the administration should clamp down obscenity, if there is any, and not view dance as a form of vulgarity. "It's an art and has to be understood as an art bereft of obscenity…," the bench told Anand, who insisted one loses right to privacy at a public place.
The bench finally prevailed upon Anand who agreed to review the conditions and come back to the court by March 1, the next date of hearing. The judges were also amused to learn that the administration had also stipulated an opaque partition around the stage where the performers will dance.
"We have learnt about the objections on installation of CCTVs in dance bars. The government is of the view that it would not have any objection if there is no vulgarity or obscenity in the functioning of dance bars," Dr Vijay Satbir Singh, principal secretary (home), told HT. "In fact, the government is following the directives of the Supreme Court that had asked us to ensure that dignity of women should be maintained." The government plans to soon file its response to the objections raised by dance bar owners in the Supreme Court over the conditions laid down by it for renewal of licences.