10 years of being Taylor Swift: A look at the pop star's moments of glory
Taylor Swift celebrates 10 years in the music industry in 2016. Here's looking back.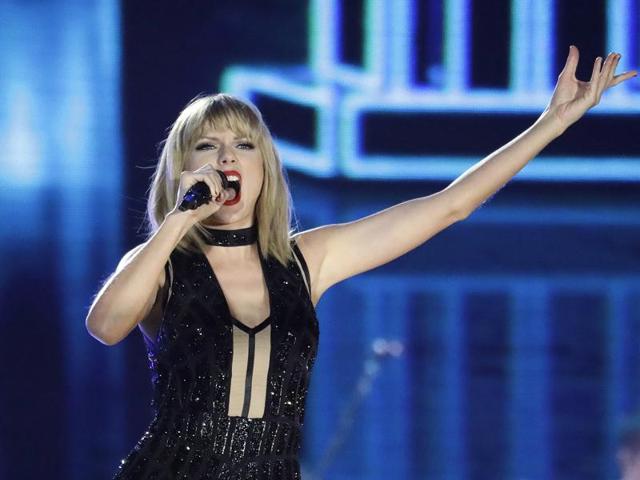 Updated on Oct 25, 2016 05:16 PM IST
American singer-songwriter Taylor Swift recently celebrated a big milestone in her career -- the pop star has completed a decade in the music industry.
It was on October 24, 2006, when the world was first introduced to a young, curly-haired singer from Nashville and no one knew just how big she was going to be after her first, Taylor Swift.
The 26-year old singer took to her Instagram account to mark her achievement. She posted a throwback photo of herself rocking a Victoria's Secret Pink zip-up hoodie and a pair of denims while she played her guitar, taking us all back to her first days in the spotlight.
The Love Story singer captioned the picture as '10 years ago today, my first album came out. I couldn't be more grateful today, thinking back on how much fun we've had and how you've encouraged me to change and grow. It's been such an adventure, guys. Thank you for all of it.'
Taylor Swift included the popular tracks like Tim McGraw, Pictureto Burn, Teardrops on My Guitar, The Outside and more.
The Love Story singer followed the album with Fearless, Speak Now, Red and 1989 with each album arguably making a grander wave in the music world than the one that came before it.
+
1989, her first pop genre record, reportedly sold a whopping 9.8 million albums and still counting, reports E! Online.
Swift has received a number of accolades for her work in the last 10 years, including 10 Grammy Awards, 19 American Music Awards, 23 Billboard Music Awards and Country Music Association Awards, and 8 Academy of Country Music Awards.
Not only that, but according to numbers recorded at the beginning of 2016, Swift has sold over 40 million albums and garnered over 130 million single downloads.
With 90 million Instagram followers and truck loads of achievement, it is hard to believe that this mega star is only a decade old in what is sure to be a long career.
Close Story