Didn't copy Chitiyan Kalaiyan, say Meet Brothers
The music producer and singer duo deny having copied the popular song from a Baloch version, insisting rather that the Balochis copied them and plan to sue them.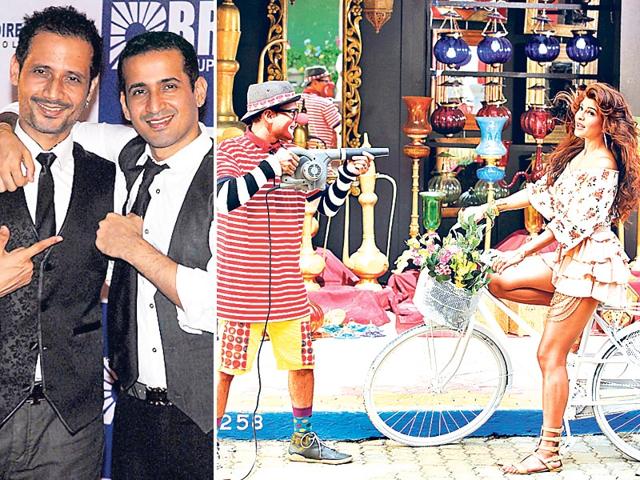 Updated on May 29, 2015 06:35 PM IST
Bollywood music producers and singers Meet Brothers, who have been making waves with their popular song Chitiyan Kalaiyan, are now being questioned about the authenticity of their composition.
This, after a Baloch version of the song having the same tune, started doing rounds on social media and video sharing platform, YouTube. However, the duo maintains that it was the Baloch group that has copied the song from them.
"We are planning to sue Danish Zaheer Malik, who uploaded the video; our grudge is not against the artistes in the video. A lot of times, people request singers or artists to take a popular tune and add their own words to it," says Manmeet Singh further adding, "The recording label has sent the uploader a legal notice asking him to give us the credit for the song or the videos will be removed."
Meanwhile, the other half of the duo, Harmeet is upset that people think that they've copied this song, and even their last hit, Baby Doll.
"It's frustrating when people tell you we've copied a song. We worked on Baby (Doll) for a year and one and half years on Chitiyan Kalaiyan," he says.
Close Story
Personalise your news feed. Follow trending topics