Janet Jackson is now Muslim: 10 celebrities you didn't know converted to Islam
Nov 02, 2016 04:45 PM IST
Aside from Janet, who is reportedly "totally besotted" with her husband (they are expecting their first child together), there are a handful of almost equally famous people in show business who've allegedly turned Muslim.
Reports say pregnant popstar Janet Jackson has undergone a Muslim conversion since marrying mysterious Qatari-born, London-based billionaire Muslim Wissam Al Mana, nine years her junior, in 2012.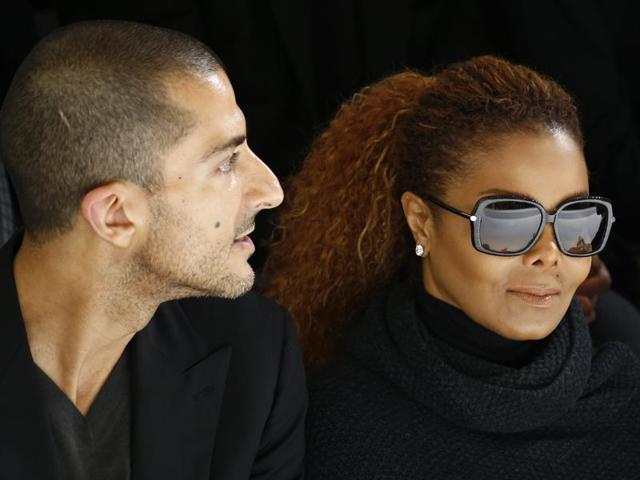 Janet, the younger sister of late Michael Jackson, was known for skimpy outfits.
Recently, though, the 50-year-old was pictured strolling down a London street shrouded in a veiled tunic: What a change for the woman who jump-started her solo career in 1993 with a Rolling Stone cover-shot that is still regarded as one of the ­magazine's sexiest ever.
According to a source, "When she's visiting Wissam's family in the Middle East she wears no make-up, no hair extensions and keeps to traditional Muslim clothing."
"She feels like she has found a home with her new religion. She has spent a great deal of time studying it." added the source. "The days of raunchy dance moves and sexual lyrics are long gone."
But aside from Janet, who is reportedly "totally besotted" with her husband (they are expecting their first child together), there are a handful of almost equally famous people in show business who've allegedly turned Muslim.
1 Michael Jackson
In 2008, various reports came out that Michael had converted to Islam. The news gathered credibility when it was later reported that Michael had changed his name to Mikael. The legend died soon after, so the mystery remains a mystery.
2 Mike Tyson
One of the fiercest and most talked-about boxers to have ever graced the ring, Mike Tyson is known to have accepted Islam while he was in jail for rape charges. The picture above in Mecca from 2010 is proof enough.
3 Muhammad Ali
Iconic boxing champion and Olympic medalist Muhammad Ali was baptised as a Christian and named Cassius Clay on birth. However, in 1962, at the age of 20, the boxer met African-American Muslim and human rights activist Malcolm X, who introduced him to the Nation of Islam, an ongoing religious movement to help improve the condition of African Americans. Inspired, Ali soon converted to Islam, under the mentorship of Malcolm X. In 2005, he began following the Sufism practice of the religion.
4 Snoop Dogg
Hip hop rapper Snoop Dogg was yet another Islamic convert, with credits to the Nation of Islam. He claims to have joined the movement to spread peace and harmony. However, he changed religions again a short three years later.
5 AR Rahman
Known for his remarkable music compositions, the legendary Indian music producer/singer/songwriter was born, in a Hindu household, as Dileep Kumar. While his mother, inspired by Sufism, belonged to an Islamic family before her marriage, Rahman grew up as a Hindu.
6 Sharmila Tagore
Born as a Hindu, the award-winning actress converted to Islam when she fell in love with Indian Muslim cricketer, Mansoor Ali Khan Pataudi. Sharmila Tagore changed her faith in order to marry Khan in 1969. While Tagore felt the pressure to convert to Islam before marrying a Muslim, her daughter-in-law, Kareena Kapoor Khan, didn't feel the need to do the same before marrying Muslim actor, Saif Ali Khan.
7 Dharmendra and Hema Malini
The yesteryear Bollywood couple converted to Islam in 1979 to be able to get married. Dharmendra was already married to Parkash Kaur when he fell in love with Malini during the shooting of 1975 movie Sholay. Since Hindu regulations did not allow second marriage, Dharmendra and Hema Malini both converted to Islam and changed their names to Aisha Bi R. Chakravarty and Dilawar Khan Kewal Krishn.
8 Amrita Singh
Bollywood actress Amrita Singh was born in a Sikh-Muslim family. She made her Bollywood debut in 1983 with Betaab and delivered several hits like Sunny, Mard and Saaheb. Amrita, who followed the Sikh religion since birth, reportedly converted to Islam just before her marriage to actor Saif Ali Khan, who was Muslim by birth. After 13 years of marriage, they divorced in 2004. Saif's current wife, actress Kareena Kapoor Khan, has not converted to Islam.
9 Mamta Kulkarni
The Bollywood actress of nineties Mamta Kulkrani embraced Islam when she was found guilty in a smuggling case with her husband in Dubai airport. The actress turned Muslim when she was facing her conviction in Dubai.
10 Ayesha Takia Azmi
In March, 2009, Ayesha Takia got married to her boyfriend Farhan Azmi, a restaurateur in a typical nikah ceremony. Many media reports claim that Ayesha, who was born to a Hindu father and Anglo-Indian mother, converted to Islam to get married to Farhan. However, Ayesha has never spoken about her conversion, or its non-happening.
Follow @htshowbiz for more