Sona Mohapatra lashes out at Kailash Kher, narrates her own Me Too story
Updated on Oct 10, 2018 12:33 PM IST
Sona Mohapatra has accused singer Kailash Kher of sexually harassing her in a series of tweets.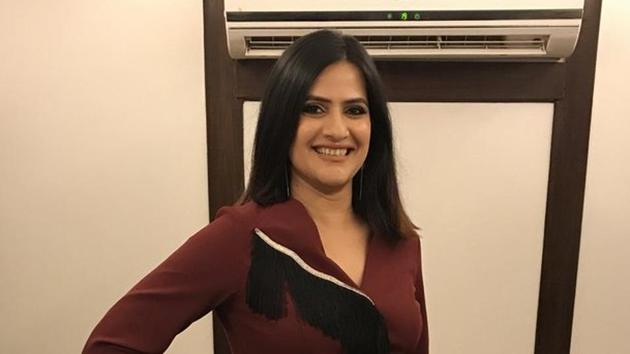 Sona Mohapatra has always been vocal about her views on social issues and never minces any words in expressing her disappointment with people in the industry. After a photojournalist Natasha Hemrajani shared her Me Too experience at the hands of singer Kailash Kher in 2006, a fan recounted her experience with the singer and another unnamed journalist accused him of harassment, now Sona has spoken about her encounter with Kailash. She took to Twitter to share a detailed account of her own ordeal.
Retweeting the fan's confession, Sona shared her experience with the Allah ke Bande singer in a series of tweets. Sharing the details of her meeting with Kailash at Prithvi Cafe in Mumbai, she wrote, "I met Kailash for coffee in Prithvi Café to discuss a forthcoming concert where both our bands were playing & after the usual, a hand on my thigh with lines likes, your so beautiful, feel so good that a 'musician got you' (Ram) not an actor. I left not soon after."
Sona also mentioned how Kailash's misbehaviour continued even as they landed in Dhaka for a concert. She wrote, "That did not deter Kailash Kher though. On landing in Dhaka & on my way to the venue with the organisers, keeps calling me & when I don't pick up, calls the organisers phone to get through to me & asks me to 'skip' the soundcheck & join him in his room instead to 'catch up'."
Speaking about her association with the singer, Sona continued, "The fact that Kailash had sung in my studios & for many projects in which I was the producer & knew me to be as strong as i am or that he had only recently taken a favour from my partner @RamSampathLive to create a personal track for him didn't stop him. #TheHubris of such #men."
She also turned down his apology towards a victim for being too little, too late.
She went on to blast Kailash on the social media for calling himself 'simple' and 'devoted to music'.
Making herself clear on the matter, Sona also stated that she wasn't anonymous and added, "This isn't to say that anyone should get accused wrongly, multiple people corroborating a story always better."
Interestingly, the singer has supported Sacred Games writer Varun Grover who has also been accused of sexual harassment by an unknown woman. She wrote, "Know & really like Varun for some years." and added, "I personally hope to see his name cleared."
Follow @htshowbiz for more
Personalise your news feed. Follow trending topics