50,000 buyers must get flats in Noida, Gr Noida in 3 months: Yogi to officials
Updated on Sep 12, 2017 10:14 PM IST
With thousands of homebuyers in Noida and Greater Noida literally left high and dry, UP chief minister Yogi Adityanath has read the riot act to officials to ensure that buyers get their flats soon.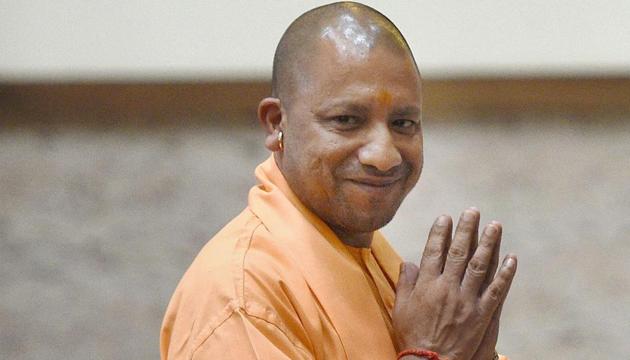 Hindustan Times, Lucknow/Noida |
Umesh Raghuvanshi and Vinod Rajput
Chief minister Yogi Adityanath on Tuesday asked officials to ensure about 50,000 home buyers of the Noida/Greater Noida areas in the national capital region (NCR) get possession of their property in the next three months.
The chief minister's instructions came after a high level meeting at his office here.
Adityanath had earlier constituted a three-member committee of ministers comprising Suresh Khanna (urban development), Satish Mahana (industry) and Suresh Rana (sugarcane development) to go into the problems being faced by home buyers.
The panel communicated its findings to the chief minister at the meeting attended by senior officers of the state government, Noida, Greater Noida and Yamuna Expressway Industrial Development Authority (YEIDA) and representatives of builders.
"Builders too have agreed to give possession to 50,000 home buyers in the next three months. The period of three months will begin on Wednesday. We have the option of acting against builders who do not cooperate with the state government on the issue," Khanna told reporters after the meeting.
"Already, 13 FIRs have been lodged," said Khanna. These FIRs concern a clutch of other buyers.
Khanna said a committee of experts will be constituted to consider issues concerning the remaining properties. The expert committee will submit its report in a month. If needed, the state government may consider roping in co-developers to provide relief to the buyers. An independent committee or agency will conduct an audit of builders.
Read more: Supreme Court order on Jaypee insolvency revives hope among Noida homebuyers
Adityanath warned officers of the Noida authorities against laxity in issuing completion certificates to the builders.
The chief minister said the rules were there to help people and not cause problems for them.
Dhirendra Singh, BJP MLA from Gautam Buddha Nagar, said: "About 1.5 lakh homebuyers have not been able to get possession despite depositing with builders over 60% to 70% of the value of their property. If necessary, co-developers may be involved."
There are 44 housing projects which are yet to obtain occupancy certificate in Noida and Greater Noida. But the builders are yet to clear land dues to be eligible to get occupancy certificates and offer possession to buyers.
"We will implement CM's directions," said Alok Tandon, chief executive officer of the Noida authority.
"We will deliver 50000 flats in next three months as assured in the meeting. Authorities will approve 44 projects occupancy certificates in next three months. These projects are almost ready and builders will arrange funds to deliver flats," said Amit Modi, vice president, confederation of real estate developers association of India (CREDAI), western UP.
Personalise your news feed. Follow trending topics