Noida's Amrapali Sapphire residents troll brand ambassador Dhoni on Twitter
Apr 09, 2016 09:26 PM IST
Residents tagged UP CM, Indian T20 captain MS Dhoni. They requested the Indian T20 captain to disassociate from the realty firm. Some asked him to ask the group to complete the project.
Residents of Sector 45 Amrapali Sapphire Society took the help of microblogging site Twitter to protest against the builder - Amrapali Group - that allegedly has not completed a residential project on scheduled time.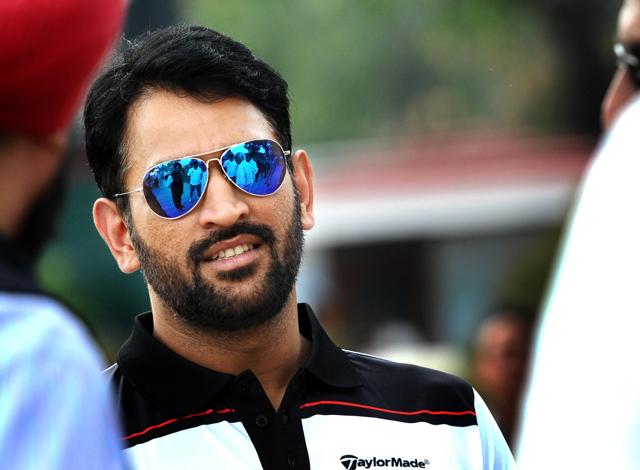 Residents also tagged Indian T20 captain and Amrapali brand ambassador Mahendra Singh Dhoni, requesting him to disassociate from the realty firm. Some requested him to ask the group to complete the project.
"We also tagged UP chief minister Akhilesh Yadav asking him to intervene. Twitter #AmrapaliMisuseDhoni saw a total of 70,000 impressions and our campaign forced the realtor and the Noida authority to address the issue of buyers," said retired naval officer RK Srivastava, who invested in the project.
The builder said the project got delayed because of the National Green Tribunal (NGT) ban on construction on this and other 26 Noida projects. The ban was lifted only in 2015, he added.
"We will get occupation certificate from the Noida authority in next 60 days. We will address all issues of the buyers as soon as possible. I have assured help to buyers and they need not worry. We need their support to complete work," said Shiv Priya, executive director, Amrapali Group.
Amrapali launched the housing project of 1,000 flats in 2009 spread over 40,000 square metres. The project has 2BHK, 3BHK, 4BHK and pent houses proposed to be delivered in 2011. Justice Markandey Katju and vice-admiral (retd) of the navy Shekhar Sinha are among those who own a flat in the project.
"When builder failed to deliver the project even after two years' delay, around 60 buyers shifted to their flats without having an occupation certificate. Later in 2014, 850 buyers shifted because builder was not offering possession," said Kapil Kumar, another buyer.
As per norms, without occupation certificate builder cannot offer possession to buyers for safety reasons.
Residents said the work was pending in laying of electricity cables, the pool, elevators, parking facility and basement, among other works. "Many towers which were promised three lifts have only two lifts. Lifts remain unattended. There have been many instances of free fall of the lift, but the builder did not act. Small fire instances kept happening. Fire fighting system is not working at all," said Srivastava.
The Noida authority said it would call the builder and buyers to address their issues.
"One and half months back the authority had directed builder to address buyers' grievances. The authority will again call the builder to resolve all issues of buyers without further delay," said SC Gaur, chief architect and town planner at the Noida authority.
The Noida authority officials that the builder had to pay Rs 15 crore due to be eligible for an occupation certificate.
"We will deposit Rs 15 crore and take occupation certificate in 60 days. Other issues will also be resolved," the executive director of the Amrapali Group added.