Dhanauri wetland to be notified as bird sanctuary
Mar 06, 2016 01:48 AM IST
The Yamuna Expressway Industrial Development Authority said it has started the process to declare as protected area a 50-acre wetland off the Yamuna Expressway.
The Yamuna Expressway Industrial Development Authority (YEIDA) on Friday said it has started the process to declare as protected area a 50-acre wetland spread across Dhanauri, Thasrana and Amirpur Bangar villages, off the 185-km Yamuna Expressway. The marshland will be developed into a bird sanctuary.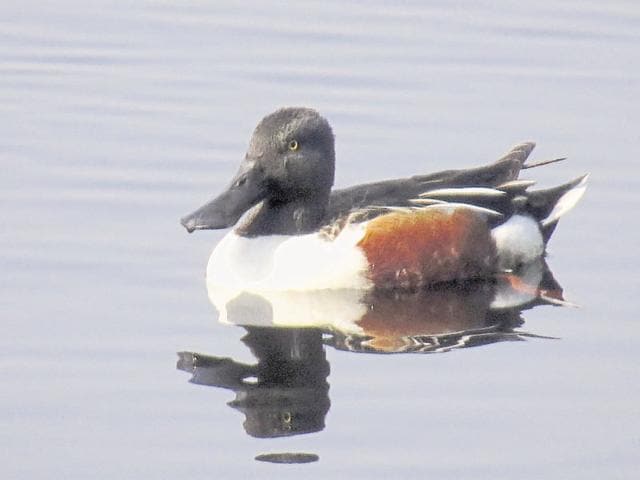 The wetland is a habitat of sarus crane, the state bird of Uttar Pradesh. It falls under Sector 16 urban area planned by the authority that controls the expressway connecting Delhi with Agra.
"We have started the process of declaring this wetland as protected in our Master Plan-2031. The area will be developed as a bird sanctuary. A recommendation will be made to the state government for this, after which the forest department will issue a notification," said Arun Vir Singh chief executive officer (CEO), YEIDA.
Officials of the authority held a meeting on Friday to prepare a proposal for the recommendation. They said the proposal will be send to the government in 15 days. The authority will send the recommendation after the state forest department asked it to do so.
The Uttar Pradesh forest department been told to take initiatives to protect the wetland by the National Green Tribunal. While hearing a petition in January 2015, the tribunal directed the Uttar Pradesh government and the ministry of environment and forest to identify and notify the wetland.
"We have been maintaining a status quo over the area since January 2015. We will not let anyone (farmer or land mafia) disturb the wildlife there," said KK Singh, divisional forest officer, Gautam Budh Nagar.
The wetland is home to 198 species of birds. Hindustan Times on September 28, 2014 published a report about the threats that the area faces from land mafia and animal poachers.
Some of the migratory birds spotted in the wetland are northern shoveler, European roller, bristled grassbird, common teal and northern pintail.
Environmentalists said sarus cranes are leaving the area due to a major boom in the housing sector in the region. Environmentalists said there is an urgent need to protect the wetland.
"Sarus, known for its trumpet and height, is the tallest among the flying birds," said Anand Arya, a bird watcher and the petitioner in the case in NGT.