Get occupation certificates by March-end or face action: DM tells Noida builders
Feb 28, 2018 11:08 PM IST
Credai officials meet DM, Noida CEO after FIR was filed against 24 builders for offering possession of flats without executing registry
Gautam Budh Nagar district magistrate BN Singh, on Wednesday, said builders who offered possession of flats without execution of registry, should do be ready to face the music if they fail to get occupancy certificates (OC) by March end.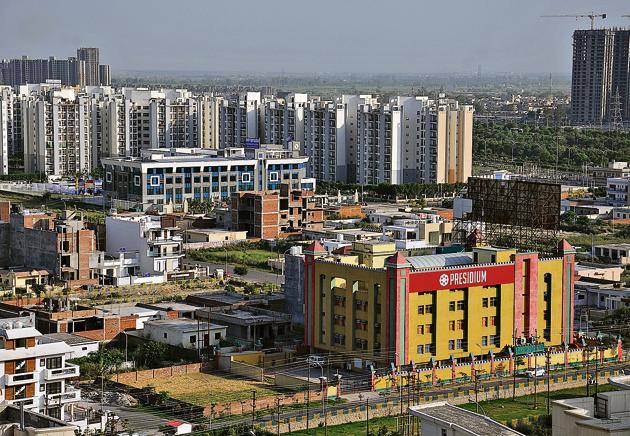 "In my meeting with builders, I have clearly told them that either they should execute registry of flats by March end or be ready to face action as per law. We will not allow any builder to offer possession without execution of registry because the government loses revenue. We will not let the builders dig for building foundation without permission because the government loses revenue in it too," Singh said after he met office bearers of the Confederation of Real Estate Developers of India (Credai).
The Credai office bearers also met Noida chief executive officer Alok Tandon to discuss the problems they have been facing in raising funds since February 10, when the district administration filed FIRs against 15 builders in Noida and nine in Greater Noida, who had offered possession of housing units to buyers without getting OC. This cost the state government a revenue loss of ₹334.13 crore.
Subodh Goyal, Credai treasurer and chairman of the legal committee, said, "After the administration filed FIRs, it has become difficult for builders to raise funds from banks and finish their projects that are meant to be delivered to buyers. Filing FIRs has troubled builders. Therefore, we sought help from the administration and the Noida authority."
According to the builders' group, there are around 24,000 flats ready for possession in Noida and if the officials do not help, then it might affect homebuyers.
"We hope that both the administration and the Noida authority will issue occupancy certificates in a time-bound way and ensure that FIRs are not filed in haste because it will affect business in the long run," Amit Modi, Credai vice-president and director of ABA Corp, said.
Read I Noida: Builders get notices over illegal possession of flats
Builder said that they should be allowed to give temporary possession of flats to homebuyers for getting the fixtures fitted.
"The builders need to allow temporary possession of flats to homebuyers so that they can get the electrical and other work done. Therefore, we have requested the Noida authority to help us and the CEO Alok Tandon has promised aide," Goyal said.
Builders also demanded that the administration increase the time given for digging earth for group housing projects.
"The administration gives us permission for three months to dig earth at a group housing plot to make way for a building. It is not possible for us to finish digging in three months for a tall tower. We have demanded that either the administration increases the time given for digging or not harass us if there is a delay," Goyal said.
"We will look into their issues and try to help as per the law. We will arrange a meeting between the district administration and builders after Holi to address these issues," Tandon said.