Noida: Haryana warned against 'supporting' sand mining
Updated on Oct 28, 2015 01:14 PM IST
The Gautam Budh Nagar district administration said it will lodge an FIR against Haryana government officials if they "continue to support" the sand contractor building an illegal bridge across the Yamuna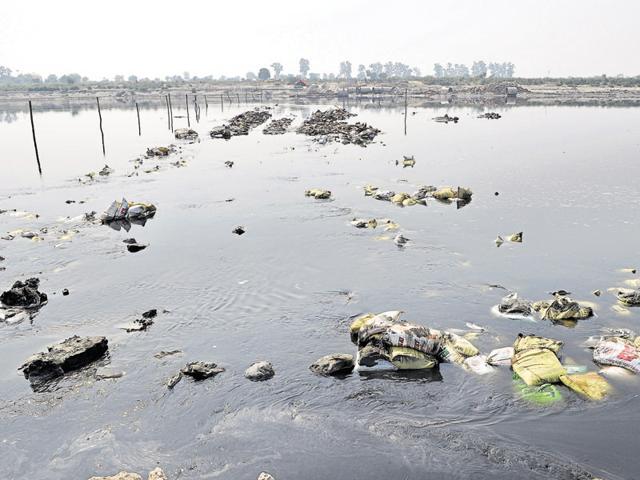 The Gautam Budh Nagar district administration on Tuesday said it will lodge an FIR against Haryana government officials if they "continue to support" the sand contractor building an illegal bridge across the Yamuna.
In the past two days, officials of the two states have indulged in a war of words over the bridge being constructed by the sand mining mafia. Noida police even detained two Haryana government employees after they allegedly detained an Uttar Pradesh police constable in the border area while he was trying to stop sand mining on the Yamuna floodplains.
"The Haryana police detained our constable and refused to let him go. Our constable was deployed there to stop sand mining. We also detained two of their employees, who were supporting sand contractors. We released the two Haryana employees only when a top Haryana police official assured us that they will help check sand mining instead of indulging in petty arguments," said a senior police officer.
The Gautam Budh Nagar district administration said it will not let Faridabad trucks carrying sand to enter their jurisdiction.
"If Noida police and district administration use force to stop sand mining in Noida, Faridabad police and irrigation department raise jurisdiction issues. But now we have decided to lodge an FIR against Haryana government employees if they are found supporting sand mining," said NP Singh, district magistrate.
Workers of the Haryana-based sand contractor were seen mobilising construction material on Sunday night. The Haryana irrigation department is yet to lodge an FIR. On Saturday, superintending engineer of the department Sandip Taneja had said he would lodge an FIR against the offenders.
"I had instructed my executive engineer to dismantle the bridge and also lodge an FIR. He has broken down the illegally built bridge. He is getting a FIR lodged too. But if he does not get it lodged by tomorrow, then I will take suitable action," Taneja said.