Noida: Owners of vehicles with crash guards to be fined Rs4,000 from Monday
Published on Jan 24, 2018 11:13 PM IST
RTO officials, along with police personnel, will be conducting an inspection of vehicles from next Monday.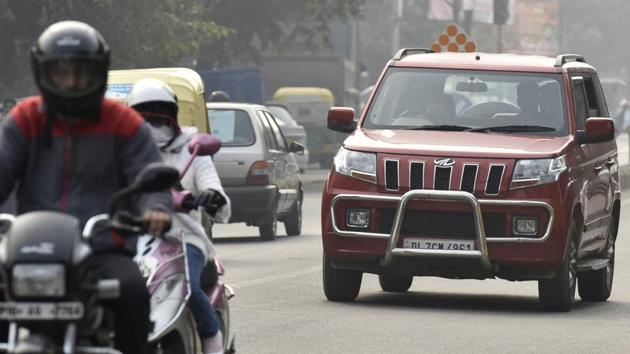 From the next week, the regional transport department (RTO) of Noida will start running a campaign against the use of additional safety guards on the front and rear ends of vehicles in the city and penalising offenders Rs4,000.
Officials said that the owner will be fined for any such additional installation, besides the ones installed by the manufacturer while producing the vehicle.
RTO officials, along with police personnel, will be conducting an inspection of vehicles from next Monday.
"All vehicles, including heavy transport vehicles (HTVs), small carrier vehicles, private cars, cabs, autos and government vehicles, will be checked from Monday. We see many vehicles which have guards on the front, rear and even sideways. This is illegal and we are running an awareness campaign asking people to not to install such guards," AK Singh, assistant regional transport officer, Noida, said.
According to Singh, the recent diktat has come from the Union government, which has asked the RTOs across the country to carry inspections in this regard.
"According to Motor Vehicle Act, installation of such additional parts in the vehicle is prohibited, after the manufacturer has sold it in a specific form. The vehicle must be exactly in the shape in which the manufacturer has given the owner," Singh said.
Explaining the reason for the diktat, Singh said, "Often, we see that people have installed six-inch long guards on all sides of their vehicle. This occupies extra space on the road and our country roads are congested in the first place due to the heavy load of vehicles. Also, such guards also pose the threat of greater damage, in case of a collision."
Officials said they will start levying fines from Monday. "The fine for offenders is the same, be it is a truck or bus or an autorickshaw. We want the people to know the dangers of installing guards," Singh said.
The diktat has not gone down well with the autorickshaw drivers of Noida who believe such a step is mere harassment by the government. "I hardly make Rs300-400 on a daily basis by ferrying passengers in my shared auto. The auto belongs to the owner and I have no say in what he installs on it. This is mere harassment of poor people by the government," Mushtaq Ansari, an autorickshaw driver in Noida, said.