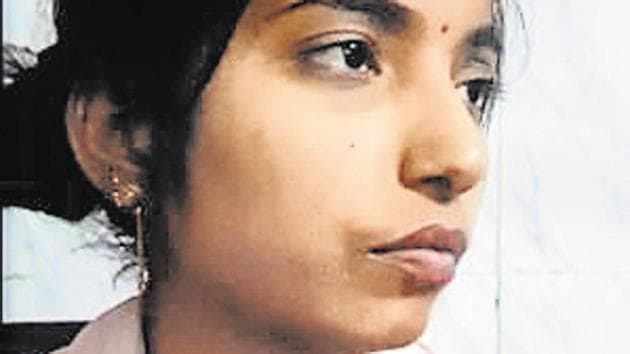 Noida woman returns home days after family 'identifies, cremates' her
Noida authorities were alerted about a woman's burnt body lying on the FNG Expressway road in Sector 115. A day later, Raj and Sarvesh Saxena claimed the body as their missing daughter Neetu's and performed the last rites.
Hindustan Times, Noida | By Preety Acharya
UPDATED ON MAY 04, 2018 01:37 PM IST
When Raj and Sarvesh Saxena performed the 'last rites' of their 25-year-old daughter Neetu they were shattered. The couple told the police they suspected Neetu's estranged husband Ram Lakhan had murdered her. Their allegations set the police on the 'murder' trail, which revealed a case of wrong identification and ended in Neetu's return to her parents.
On April 24, Noida authorities were alerted by a passerby about a woman's burnt body lying in a sack on the FNG Expressway road in Sector 115. A day later, Raj and Sarvesh — whose daughter had been missing for 18 days — were called in for identification. The family claimed the body as Neetu's and performed the last rites.
"The legs and hands of the body were very similar to that of our daughter. The texture and length of hair were also similar. The face was burnt badly and the body was badly decomposed, so we thought that it was Neetu," said Raj.
Sarvesh had lodged a missing complaint with the Phase 2 police station after Neetu went missing on April 6 morning.
The family alleged that Neetu's husband Ram Lakhan had a hand in her murder. The couple had been living separately for the last three years following domestic issues.
On the allegations of Neetu's family, police reportedly detained her father-in-law Ram Kishan and traced Lakhan. However, during the questioning police realised that Lakhan and his father were not involved in the alleged murder.
Police then asked Neetu's family to identify people who frequently visited their grocery shop but had not been showing up since Neetu's disappearance.
They narrowed down on a man named Pooran who used to visit the shop regularly for cigarettes but had not been coming for a few days. When Pooran visited after three days, Neetu's parents grilled him.
"We questioned Pooran about his disappearance but he gave vague answers. We developed doubts about him. The same night, we saw that Pooran who lived in the same lane was leaving with his baggage. We immediately informed the police," said Sarvesh.
Neetu's family members said the police allowed Pooran to go after the first round of questioning. However, he was later caught in Etah where he admitted that Neetu had been living with him.
"Pooran told us that Neetu was living with him in Etah. By the time we picked him up, Neetu had already left for Bhangel from where we brought her back. She told us that she had a heated argument with her parents on April 5 after which she decided to leave the house. She knew Pooran as he was a regular customer at the shop and went to live with him by choice," said Satendra Kumar Rai, station house officer, Phase 2 police station.
Meanwhile, Neetu's family members said they requested the police to do DNA test to confirm if the body was that of their daughter. "We had asked the cops to do the DNA test and also to check her fingerprints with the help of her Aadhaar card but both the requests were turned down," said Raj Saxena, mother of Neetu.
There have also been discrepancies in the version of police officers about when and where Neetu was found. She was handed over to her parents on the evening of May 2.
Sector 49 police is now trying to find out the true identity of the body that had been wrongly identified as that of Neetu. Neetu has told the police that she was not forced by Pooran or anyone to leave her house.
"We have found our daughter and that is the most important thing for us. We don't want to get into any trouble. We are happy that the police found our daughter," Raj said.
She added that Neetu had left for Bareilly with her sister and brother-in-law. Attempts to reach Neetu for a response went unanswered.
When asked that why the police pursued investigation even after the other body that was identified by Neetu's family as that of their daughter's on April 25, Rai said,"The parents had alleged that their daughter was killed by her husband and father-in-law. Since there was a burnt body and it was not a natural death, the case had to be brought to its logical conclusion. That is why our investigation was on."
Close