Ringing Bells shuts its Noida office
Ringing Bells Pvt Ltd, which recently launched the Freedom 251 smartphone, has decided to close its Sector 63 office in Noida.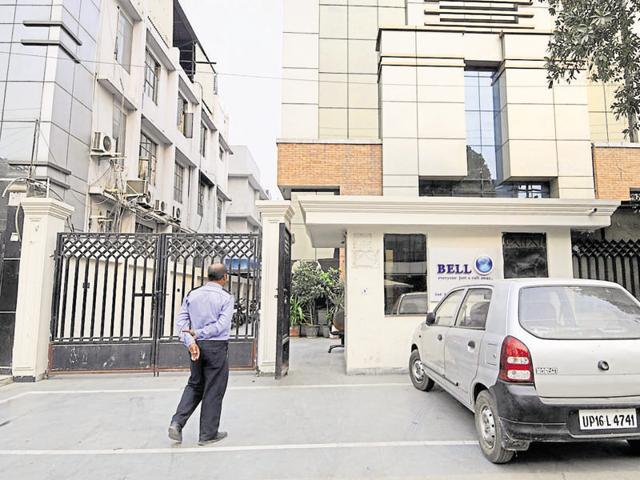 Updated on Mar 02, 2016 01:45 AM IST
Ringing Bells Pvt Ltd, which recently launched Freedom 251 — a smartphone that costs just Rs. 251, has decided to close its Sector 63 office. The move comes just 15 days after it started its operations from the rented premises.
On February 17, hundreds of buyers had thronged the office building when Ringing Bells launched its smartphone.
"We are looking for some other building on rent in Noida to shift our office to. We decided to shut this office after the building owner asked us to vacate the premises. We had signed an agreement for 11 months with building owner Rajiv Narula, but now he is asking us to vacate because he is facing problems from the local authority," said Mohit Kumar Goel, founder of Ringing Bells.
The company had promised home delivery of 7.35 crore smartphones to buyers. After having to move, Goel has said that he will deliver the smartphones as promised and those who have booked a phone don't need to worry.
"I have signed agreements with six Indian agencies that will contribute in manufacturing of smartphones. Hence, I am fully confident of delivering on promises despite the odds. Instead of extending support, people, including authorities, are discouraging me," said Goel.
The building owner, Rajiv Narula, confirmed that he has asked Ringing Bells to shift without any delay. The building was constructed on an industrial plot and Noida authority officials said the office was running illegally as the building owner did not obtain the mandatory permission required to use the premises for a purpose other than industrial use.
"We have decided to take strict action against the building owner for flouting the norms laid down. We have formed a committee that will submit its report on the quantum of violations committed by him. Once the report is submitted, we will impose penalty on the building owner," said NK Singh, officer on special duty (OSD) at Noida authority's industrial department.
"I rented out my space to Ringing Bells thinking that I will obtain permission from the Noida authority later. I submitted the application to obtain rent permission. I do not want to comment on why the Noida authority is taking action against me," said Narula.
Close Story