Lost family, but will bring my son back on track: Father of Noida boy who killed mother, sister
Updated on Dec 13, 2017 05:47 PM IST
The father of the 16-year-old boy who killed his mother and sister in Greater Noida says he will ensure his son becomes stable.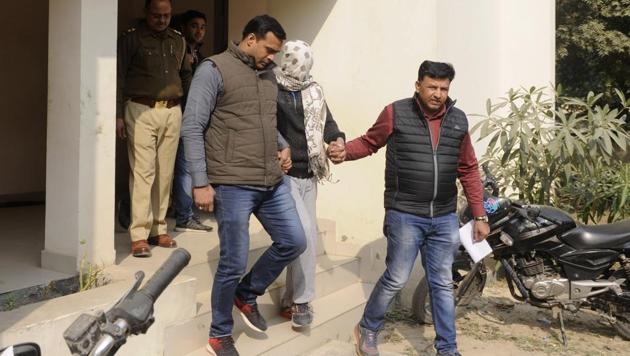 His own son allegedly killed his wife and daughter. But the father of the 16-year-old is now willing to leave everything behind to bring his son back on track.
The father of the boy, who allegedly admitted to having killed his mother and sister in a fit of rage in Greater Noida last week, says he is ready to fight every battle to educate his son and ensure that he is stable.
"I have lost my wife and daughter, and the murderer is my own son. I have lost everything and there is no one to console me. What gives me strength now is my son and that is the sole reason why I am living now. As a father I want to ensure he is stable," said the father.
The boy is lodged in an observation home in Noida since Saturday.
The businessman said that his son will face many challenges in life. He will have to fight with his own emotions and later the bitter words from the society.
He said his son committed a crime but he devastated his own life as well.
"I haven't spoken to him anything about the incident. The meeting becomes very emotional as he starts crying. He committed the murders in a fit of rage and now his behaviour needs to mend," said the father, as he sobbed inconsolably.
He said he is now in the process of taking legal help from his lawyer to provide books to his son so that he can write his class 10 board examinations.
The 47-year-old man is still introspecting what went wrong with the juvenile. "My son wasn't a meritorious student, but was good at studies. My wife would scold in order to discipline him. Even he never complained to me or showed any signs of anger. He had a very strong bonding with mother," said the businessman.
The boy was addicted to video games because of which his father had taken away the phone from him. He said he thought it would help him concentrate on his studies and later returned it to him.
Talking to Hindustan Times, the father said he had never received any complaint from school about his son. "Whenever the school administration notices any problem with a student related to performance or behaviour, they report it to the parents. So far as merit is concerned, we knew he needed to work hard on academics, but his behaviour was always sorted," said the father, whose son studied in a reputed public school since nursery.
On Thursday, around 10.30am, the boy was counselled by a child psychologist for 40 minutes at the observation home.
Sources said he made some statements about the family, which the psychologist will confirm from his father.
The boy by large did not reveal much about the incident. His behaviour was found to be stable, but narrating the incident takes a toll on him emotionally, said a source, adding that one more counselling session is required.
The sources said the boy does not seem to be suffering from any mental or psychiatric problem.
"Every Thursday, five members can meet a juvenile at the observation home, and the boy has expressed desire to meet his grandfather," said an official.