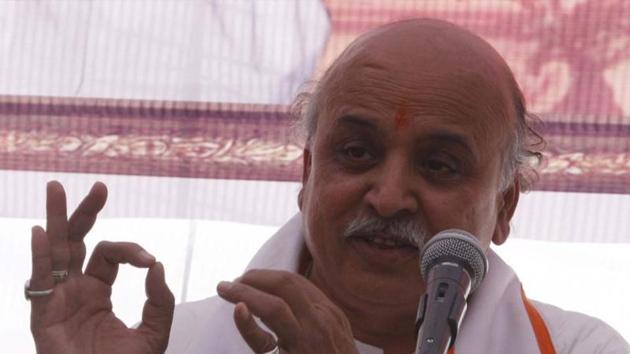 Call to Hindus to produce 10 children by Right groups is counterproductive
Maharashtra CM Devendra Fadnavis should not join cause with the demand made by Right groups for Hindus to produce 10 children
PUBLISHED ON DEC 26, 2016 12:51 PM IST
Every now and again, a save Hindus cry goes up from various Hindutva groups on the need for Hindus to have more children, the rational being that Muslim numbers are increasing so rapidly that they will overrun the Hindu populace. So a demand for Hindus to produce 10 children at the recent three-day Dharma Sanstrukti Mahakumbh, a congregation of seers backed by the RSS is par for the course. Oddly, at the same time a demand for a national population policy was raised. As always, there was VHP leader Pravin Togadia lamenting that the Central law on banning cow slaughter remained elusive. None of this can be dismissed as the usual year end carping by the Right, RSS chief Mohan Bhagwat endorsed Togadia's views. Vasudevanand Saraswati, whose status as Shankaracharya of Jyotir Mutt, spoke passionately of the need for Hindus to have 10 children whom god would take care of. But, present at the meet were Maharashtra CM Devendra Fadnavis, Assam governor Banwarlilal Purohit, and city mayor Pravin Datke.
Read: VHP's Praveen Togadia wants 'two children' rule for Muslims
It may interest those present to know that the government already has a comprehensive population policy in place. It prescribes no incentives or disincentives for family planning, rather it offers a basket of contraceptive choice and leaves the decision of family size to individuals as it should be. So no new policy is required as demanded by those present at this meet. It has long been sought by Hindutva organisations that Hindus should have more children. This is a singular disservice to Hindus, especially the poor who have more children owing to lack of proper family planning choices and access to reproductive and maternal health. In fact, this assumption that Muslim growth rate is higher than that of Hindus is false, it is in fact cumulatively less. This prescription that God will look after Hindu children is unacceptable and should be condemned. The poor need proper welfare services which these organisations do not seem able or willing to provide. They seem stuck in a time warp on issues like population of which they appear to have little knowledge or indeed concern. The BJP, of which Fadnavis is a part, should distance itself from such outdated and dangerous sentiments. Fadnavis's presence gives legitimacy to such thinking. And certainly an endorsement by the RSS chief on cow slaughter can only serve to embolden vigilantes. None of these issues are priorities for a nation undergoing many trials and tribulations thanks to demonetisation. It is a pity that these organisations are not able to come up with constructive suggestions which can really improve people's quality of life. The national population policy was predicated on the fact that no one, not even the government, has any right to decide on family size. Such an experiment was undertaken in a unique and cruel way by Sanjay Gandhi with disastrous results. Raising false fears about Muslims or other communities and encouraging Hindus to undertake ruinous decisions should be discouraged firmly by the ruling party to which many of these organisations are associated.
Close