Dissenting judgments ensure that the Constitution is a living, breathing document
We must celebrate the tradition of dissent that continues to flourish at the Supreme Court. A dissent is not only an "appeal to a future intelligence", but a sign of what is possible: if one judge can be convinced today, then tomorrow, perhaps two, or three, or even four might be.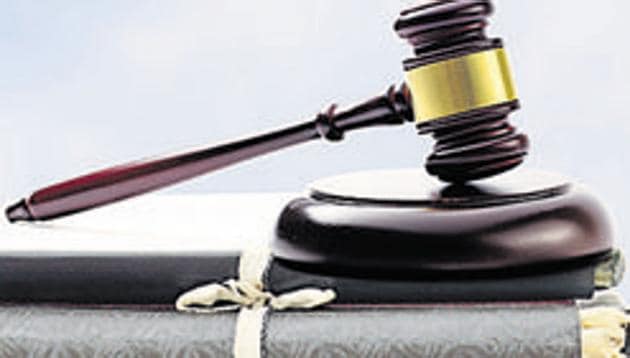 Updated on Nov 20, 2017 06:24 PM IST
"A dissent in the court of last resort," wrote Justice HR Khanna, quoting the great American Judge, Charles Evan Hughes, "is an appeal to the brooding spirit of the law, to the intelligence of a future day when a later decision may possibly correct the error into which the dissenting judge believes the court to have been betrayed." But this was no ordinary time, and Justice Khanna's dissent no ordinary dissent. In 1976, at the peak of Indira Gandhi's Emergency, four Judges of the Supreme Court had just held that even the right to life was stood suspended during a state of Emergency. The lone dissenting voice in the notorious Habeas Corpus Case was Justice Khanna's. It cost him the Chief Justice-ship of India, and the rest of his judicial career.
Three months ago, a nine-judge bench of the Supreme Court held that privacy is a fundamental right under the Indian Constitution, and in doing so, also held that Habeas Corpus had been wrongly decided, and that Justice Khanna had been correct. Forty-one years later, the intelligence of a future day had finally prevailed.
In his concurring opinion in the Privacy Judgment, Justice Rohinton Nariman spoke of the "three great dissents" in Indian constitutional history. Apart from Justice Khanna's dissent in Habeas Corpus, there was Chief Justice Subba Rao's dissent in Kharak Singh vs State of UP (1962), holding against five of his brother judges that the Constitution guaranteed a fundamental right to privacy, and that police surveillance regulations were entirely unconstitutional. The third was Justice Fazl Ali's dissent in AK Gopalan vs State of Madras (1950), one of the earliest judgments of the Supreme Court. The Gopalan majority had held Article 21 of the Constitution, which stipulated that "no person shall be deprived of his life or personal liberty except according to procedure established by law", provided only a narrow protection against lawless infractions of bodily integrity and personal freedom by the State. Not so, said Justice Fazl Ali, arguing instead that the phrase "procedure established by law" required that deprivations of life or personal liberty must conform to standards that were themselves just, fair, and reasonable.
Justice Fazl Ali's dissent in AK Gopalan became law two decades later in the bank nationalisation case, while Justice Subba Rao's dissent in Kharak Singh had to wait 55 years. Perhaps unsurprisingly, each of the "three great dissents" were on vital questions of civil rights. The majority judges ruled to preserve, entrench, and even expand State power against the individual, while the dissenting opinions sought to constrain what the State could do to the individual and to her freedom. To the judges who wrote those dissents, it must have been a lonely enterprise, disagreeing with their colleagues on the bench; and it must have carried more than a hint of futility, to write for an imagined future audience which might never exist. None of the three judges lived to see their dissents resurrected, accepted, and even celebrated.
But that is exactly why we must celebrate the tradition of dissent that matured and continues to flourish in the Supreme Court. While the majority opinion lays down the law, a dissent allows us to imagine an alternative future. A dissent is not only an "appeal to a future intelligence", but a sign of what is possible: if one judge can be convinced today, then tomorrow, perhaps two, or three, or even four might be. And, in cases such as Habeas Corpus, AK Gopalan, and Kharak Singh, a dissent is a crucial reaffirmation of fundamental rights and constitutional values at the moment when the Supreme Court, the guardian of the Constitution, appears to have abandoned them.
And that is why, perhaps, even those dissents that are not resurrected nonetheless remain etched in memory, often more strikingly than the majority opinions. Chief Justice Sinha's dissent in the Dawoodi Bohra Case (1962), a passionate defence of the individual's right not to be arbitrarily excommunicated from his community, is still a tour de force, drawing together the Constitutional prohibition of untouchability and ideas of cultural pluralism. Justice Lakshmanan's dissent in Acharya Avadhuta (2004), allowing the Ananda Margi sect to perform the tandav dance, is perhaps the best defence in our constitutional history of the right of individuals and communities to determine for themselves what their religion means to them, and demands of them. And so it goes.
In Jewish cultural history, there is a tradition of prophets who appear in times of desperate need, and warn their people that they are walking on a wrong path, one that will only end in ruin and devastation. Our constitutional history has had its own share of prophets, who have expressed themselves eloquently and powerfully through their dissenting opinions. The dissenting tradition, is perhaps, the most important tradition that we have, indispensable to keeping the Constitution alive, and a thing of flesh, blood, and dreams.
Gautam Bhatia is an advocate in the Supreme Court
The views expressed are personal
Close Story
Personalise your news feed. Follow trending topics