Eating beef in Goa: A complicated history of identity politics
May 31, 2017 04:58 PM IST
The BJP, MGP, and the Congress in Goa have all played the beef card in elections, making the politics of eating beef very complicated
It's a game of shadow-boxing where the nation pretends that there are no restrictions on the consumption of beef in Goa, and the ruling BJP (except for an occasional hiccup) also acts as if it has no interest in implementing the same.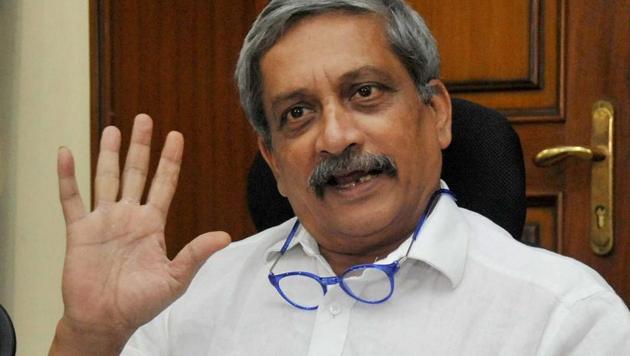 Nationwide and in television studios, the BJP repeatedly gets challenged to implement a ban on beef consumption in Goa, where Christians and Muslims form one-third of the population (and where the culturally significant Catholics were themselves in a majority till the 1920s).
Stay tuned with breaking news on HT Channel on Facebook.
Join Now
But, on the ground, the facts are quite different. Reflecting the soft communalism that has almost consistently ruled post-colonial Goa since the first elections held here in 1963, Goa has consistently played 'beef politics'.
More surprisingly, reflecting the shifting loyalties of politicians, who have seamlessly moved across so-called party divides, such beef politics have been played when a range of political parties were in power -- the earlier ruling Maharashtrawadi Gomantak Party (MGP) which was in power from 1963 to 1979, the BJP under Manohar Parrikar (from 2012) and even the Congress.
Contrary to perceived wisdom, as journalist Shoaib Shaikh pointed out in the local Herald newspaper, Goa was among the first states to have banned cow slaughter (in 1978), and this stand was further toughened with the Goa Animal Preservation Act 1995 (prohibiting unless written certification of the authorities was obtained, the killing of even bulls, bullocks, male calves, male and female buffaloes, castrated buffaloes and buffalo calves).
These actions came when the MGP and Congress respectively were ruling Goa. In 2015, under the BJP's watch, beef politics from nearby Maharashtra spilled over into Goa, affecting supplies locally.
Earlier, in 2013, when Parrikar was chief minister, a little known "NGO" called the Govansh Raksha Abhiyaan, some of whose key members were ideologically linked to the ruling party, approached the courts on technical grounds, causing another meat crisis in Goa. Cattle-slaughter has been restricted to the state-run Goa Meat Complex, under conditions that animal rights activists have appreciated, for a different set of reasons.
Accustomed as people have become to the emotion-driven nature of identity politics, this doesn't cause huge ripples here, though it does inconvenience some local diets and leads to some grumbling.
Tourism-heavy areas of coastal Goa also feel the pinch. In 2015, a European writer on food protested the developments with an article titled 'Please don't tell us what to eat!" and shared a recipe for beef goulash.
Political statements which make it to sensationalism-loving headlines are often out of sync with the ground reality. Often overlooked too are lobbying efforts by various actors wanting the limelight, whether politicians or 'activists' with agendas.
The recent tug of war between two of the BJP's minor partners (MGP and Goa Forward, which dominate the government due to its lack of numbers) is a case in point.
But what is ignored are complex local realities, which go beyond majority-minority equations, and also an interdependence of an unusual kind built across obvious divides over several generations in Goa.
Like in the case of the recent liquor ban, it affects many different sections in unexpected ways. Alcohol has played a social (and even minor religious) role in life of the Catholic community, but it is also not absent from the socialising aspects and occasionally even the rituals of Hindu Goans, as Dr Biula V. has explained in her book 'One For The Road: The Social Role of Alcohol in Goa'.
Locals would obviously prefer more meaningful issues – like overspending on superfluous infrastructure, Goa's declining educational scores, the financial travails plaguing the state that no party in power wants to admit, and health and aging concerns – rather than emotive smokescreens that get the most attention.
With business, social, entertainment and cultural roles intertwined in a manner that can happen only in Goa, despite its low-intensity communal conflict that is played out in elections since the 1960s, the issue can be described by the two-word Facebook term: "It's complicated."
Frederick Noronha is a Goa-based independent journalist
The views expressed are personal